The state of alarm produced by the Covid-19 pandemic meant that works in progress had to be stopped and public tenders already launched or in the pipeline had to be postponed. Once the state of alarm ended, both the works and the projected investment plan to help reactivate the economy and boost employment were resumed by the Port Authority. Though it is not yet possible to specify the exact amount of some of the works, as they have still not been put out to tender and/or awarded, new projects worth around EUR 67 million will be promoted this year. The main works to be carried out are:
Development works of the first phase of the Central Breakwater. This will be done in three stages; the first, comprising 201,399 m², has just been awarded for EUR 8.5 million, with an eight-month completion period.
The European Commission has contributed 20% of the amount for the construction of this quay, within the framework of the Connecting Europe Facility (CEF) programme. The rest has been paid for by the Port Authority itself. The total European contribution is EUR 20 million.

Extension works of Dock AZ1, which will generate 50,000 square metres of new surface area and a wharf of just over 200 linear metres for new projects. A tender for these works will be launched next autumn for approximately EUR 29 million.
New road access to ZAD 2, with a budget of just under EUR 5 million and which will be tendered out and awarded in the course of the summer. This work aims to lighten the existing traffic congestion at the Kalero control gate, enabling direct and separate access from the inner port road to ZAD 2.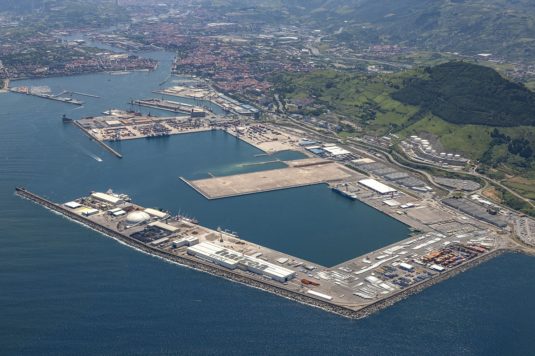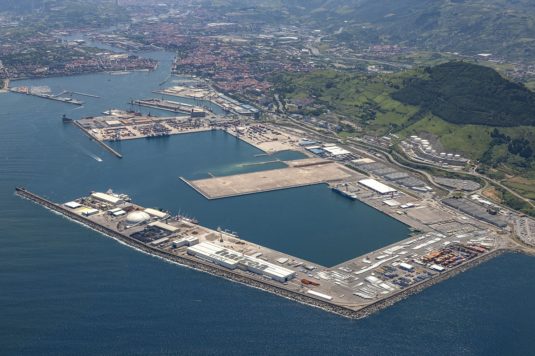 Structural improvements to the surface area of Dock A2, with a budget (pending completion of the project) of between EUR 15 and 20 million. A tender will be launched for these works in autumn 2020.
An Emergency Quay, sheltered by the Punta Sollana dock, for the berthing of vessels with some kind of restriction for their docking at a commercial quay, such as mechanical breakdowns or similar, which prevent safe passage. A tendering process is already underway for the project, with a budget of EUR 1.2 million.
Structural reinforcement of the viaduct on the N644, with a budget of EUR 1.1 million. A tender will be launched and awarded this summer.