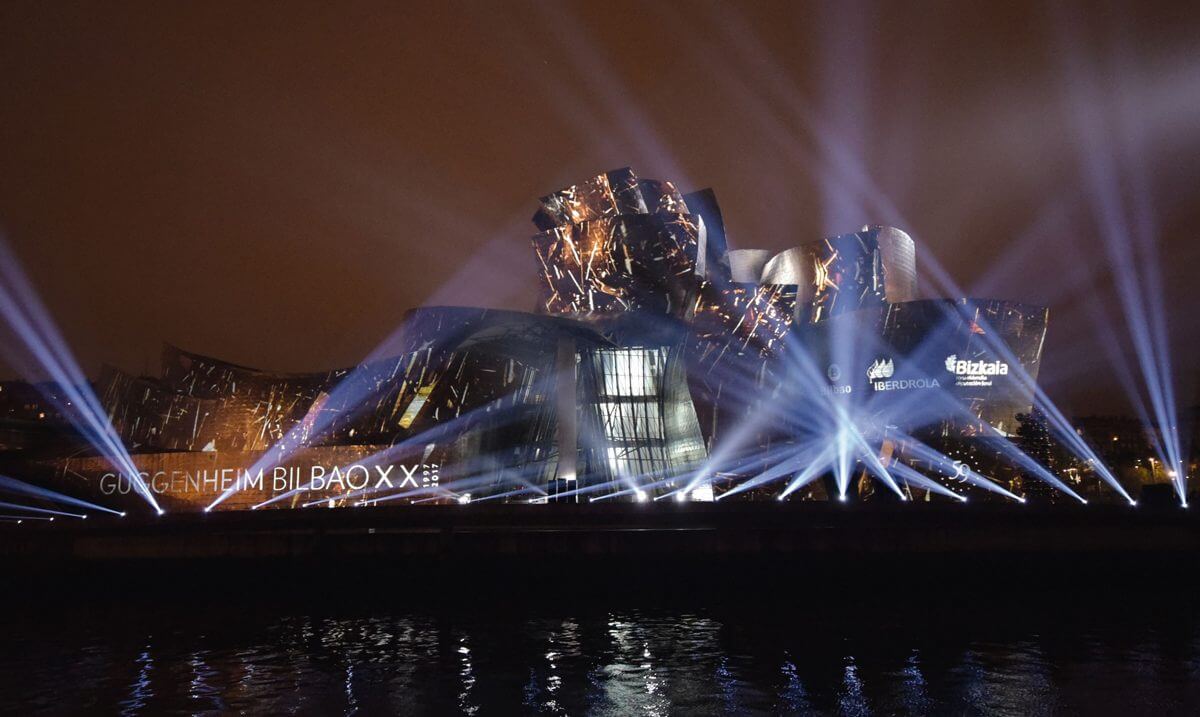 A fair part of the present urban appearance of the River of Bilbao is thanks to port development. From the historic canalising of San Anton and the Ribera to the promenades at Portugalete and Las Arenas or even to the breakwaters at Algorta and Santurtzi are due to the Port's initiatives.
And now, the urban renewal of Abandoibarra, an emblematic operation of the new Bilbao, would not have been possible without the Port Authority's cooperation.
It all began at the beginning of the eighties. Still under the effects of the traumatic industrial crisis, which finished with a good part of Biscay's industrial fabric, the Autonomous Basque Government, the Territorial Council of Biscay and the Bilbao Town Council approved the Strategic Plan for the Revitalization of Bilbao with a view to promoting a new, tourist and services city, one which was modern, plural, integrating, creative and cultural.
Within the framework for recovering abandoned industrial sites and old deteriorated neighbourhoods, set out in the Plan, the Port Authority transferred the lands, which a short time before had been occupied by docks, to the Ria 2000 Organisation. There is where the Guggenheim Museum and the Euskalduna Palace were built, both of which have radically changed the
town's urban profile.
Bilbao Ría 2000 is a non-profit organisation founded in 1992 by different institutions whose aim is to undertake the recovery of run down metropolitan areas of Bilbao. Among its outstanding achievements is the urban development of Abandoibarra.
The Port of Bilbao also forms part of the management committee promoting the development of Zorrozaure Peninsula, which has been drawn up by Zaha Hadid, the winner of the Pritzker Prize for architecture. A business park for innovation activities, commercial and leisure areas, housing and sports infrastructures form part of what will be Bilbao's futuristic neighbourhood.
Likewise, the transfer of port activities to the outer bay has enabled land, that was previously used for industrial purposes, to be freed for the creation of spaces for social ends once again.
Further information: