The documented foundation of the Port of Bilbao dates from 700 years ago, but the River, where it was born, was used as natural shelter much before.
In the very Middle Ages, boats arrived as far as San Anton Church situated just at the entrance to the walls that protected the town of Bilbao, where the salt water of the tides mixes with the soft waters of the Nervion River. At that time, the Port of Bilbao was the outlet to Europe for the goods from the Castilian plateau and the entry for goods from the Atlantic sea face and the South American colonies into the Iberian Peninsula.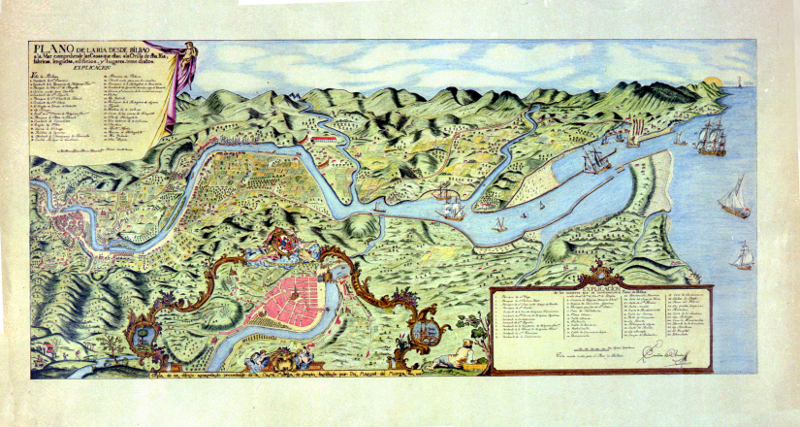 In 1511, the Consulate of Bilbao was established, and works were carried out to improve the channelling of the River, which stretches 14 kilometres to its mouth in the Bay of Biscay. However, it was in 1872 when merchants, miners, shipbuilders and industrialists joined together to set up the Council for Works of the Port and River of Bilbao. In 1877, Evaristo de Churruca, a key character in Bilbao's history, completed the Iron Dock at Portugalete, the first port work to allow vessels with great drafts access to the River.
In 1902, an extensive water area was prepared, sheltered by the Santurtzi Breakwater and the Secondary Breakwater at Algorta: thus the Port had reached the sea, and become one of the largest maritime infrastructures of the Continent.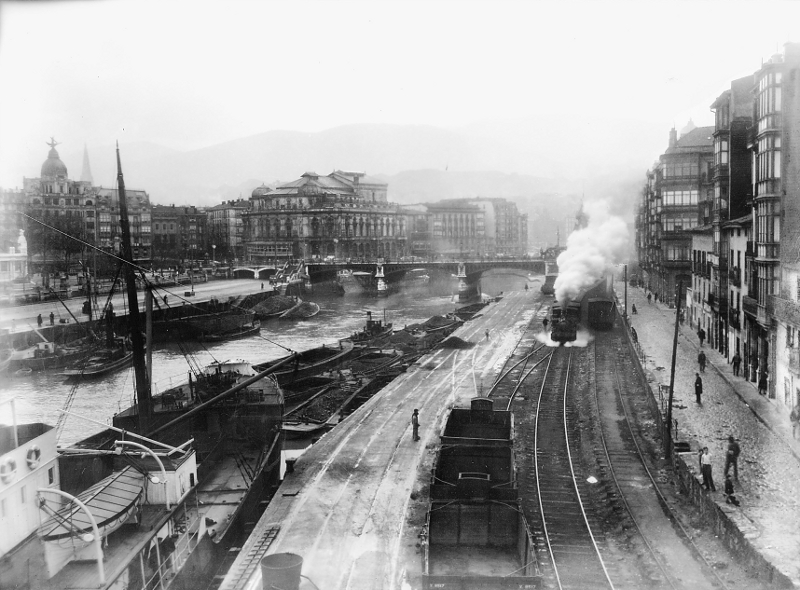 In 1975, the Outer Abra was sealed with the building of the breakwater at Punta Lucero, whose petroleum products terminal reinforced the offer of port services.
From the beginning of the extension works in 1992, the Port Authority of Bilbao has invested 500 million euros to reclaim from the sea two million square metres of land surfaces and three additional kilometres of berthing, with drafts between 20 and 25 metres.