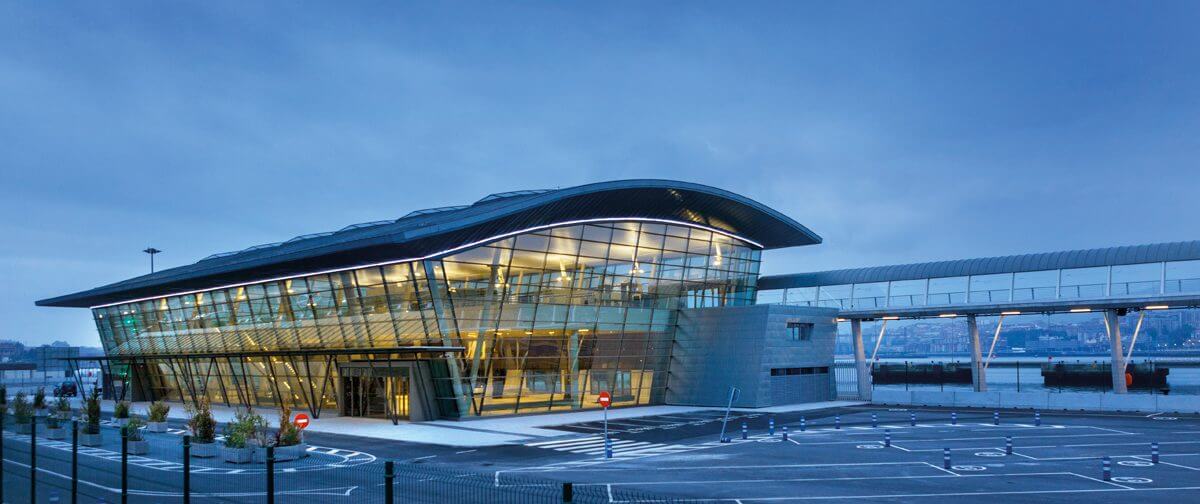 Based in getxo, the cruise facility is located beside a marina, a leisure área and a EU Flag Beach.
Bilbao city centre is only a twenty-minute drive away, as is the International Airport. Shuttle buses are available for the beach and nearby World Heritage Puente Bizkaia and for Bilbao city centre.
In 2018, the Port of Bilbao received 59 cruise vessels with 86,500 passengers on board -2,800 up on 2017.  Of this total, 3,000 used the Port of Bilbao to either commence or finish their cruise.
The dominant passenger nationalities were British (46%), German (20%) and American (15%).
In all, vessels from 16 companies called, two of which were making their first visits to Biscay.
In April, when the cruise industry´s most significant worldside event is held at Miami/Fort Lauderdale, plans for 2019 will be made known.
Pier and berthing for cruises

Situation
Getxo
Length Getxo 1 south
366 m
Length Getxo 2 north
318 m
Common Surface area Getxo 1 south + Getxo 2 north
6,425 m²
Length New Getxo 3
355 m
Surface area
25,300 m²
Depth
12 m
Vessel equipments and services

2 portable gangways
fuel supplies
water supplies
waste collection

Gangway features