The Port of Bilbao forms part of a sea community, whose nearest and most visible agents are the shipping industry, the School of Navigation Sciences at Portugalete, the Maritime Museum of the River of Bilbao, marine and fisheries research and recreational boating.
With some 3000 workers directly employed and order books worth 1,000 million euros, the shipbuilding sector of the River of Bilbao is recovering after long restructuring. The shipyards at Zamakona (Santurtzi) and Murueta (Erandio) have orders for the coming years, which enables them to undertake innovation and diversification strategies, as corresponds to a modern dynamic sector.
The origins of the present Higher Technical School of Navigation Sciences, Engineering and Shipbuilding date back to the middle of the seventeenth century, it was transferred to Deusto in 1925 from where it moved to Portugalete, its present home. The School offers diplomas in Navigation Sciences and degrees in Navigation and Sea Transport, and Marine Engineering respectively.
The Maritime Museum of the River of Bilbao was set up in 1996 and its aim is to promote research, conservation and diffusion of the cultural heritage accumulated throughout history by the River's maritime activity, the Port of Bilbao and the Territory of Biscay. The museum occupies 27,000 square metres and has docks, an exhibition room devoted to the River's physical environment, the evolution of trade in Bilbao, and the development of shipbuilding.
The Port of Bilbao hopes to play a leading part in creating a dynamic maritime community, which has great potential in such diverse areas as industry, tourism, knowledge and leisure.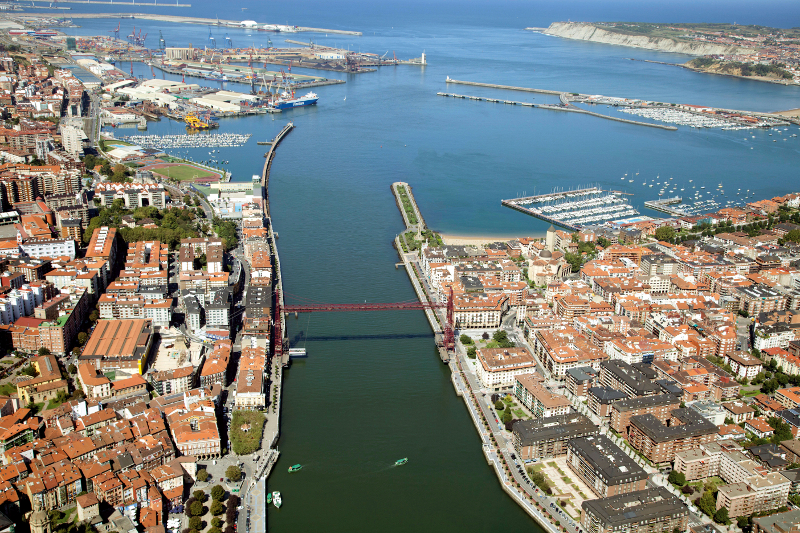 Further information: