Bilbao Port will also avail of an Innovation and Research Centre of its own starting in July 2019.
Bilbao Port Innovation and Research Centre
Bilbao Port Authority will create its own 200-m2 Innovation and Research Centre, to be ready by July 2019, for those Port Community companies requiring it, start-ups, doctoral students, and researchers in the sector.
This Innovation Centre seeks to serve as the venue for unifying the needs identified by the port community companies in the transformation to a Ports 4.0. model, with the ideas and projects to be developed by entrepreneurs, start-ups, doctoral students and researchers in our sector
In a word, we want to contribute to strengthening an environment and climate of innovation in Bilbao Port by facilitating the means necessary to enable ideas and projects contributing solutions to the real problems of the sector to prosper.
In this way, the Bilbao Port Innovation Centre will avail of a co-working venue for start-ups as well as a space for demonstrations, presentations and seminars, and an area equipped for receiving visits from clients and suppliers.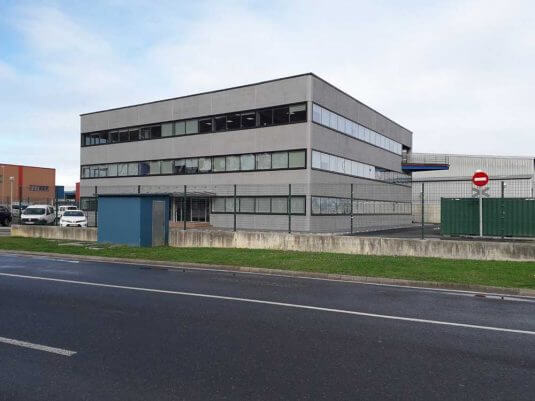 Eligible Projects
The plan will be developed in three phases:
A first call for ideas or start-ups in an initial or emergent phase,
Followed by a process of incubation or acceleration for selected ideas (to be carried out by the corporate acceleration offices of the ports); and lastly,
A new call regarding subsidies to projects in pre-commercial and commercial phase.
Projects and ideas may concern four thrusts:
Logistic efficiency in the infrastructural, operational, or service delivery fields. Eligible projects could thus be automation solutions for terminal operations, the implantation of autonomous vehicles, the use of data to optimise processes or the development of predictive models, logistic chain tracking systems, etc.
Process digitalisation and smart platforms. In this instance, the plan refers to the development of platforms enabling data exchange between the different agents of the logistic-port community, smart port systems, digital integration with other sectors, systems enabling reliability and transparency in operations, and blockchain technology information, to cite some examples.
Environmental and energy sustainability. This would finance projects on energy efficiency or projects oriented to reducing emissions of any sort in port service delivery, the promotion of the circular economy and the use of alternative fuels, among other concerns.
Security and protection. The plan envisions the development of proposals for remote detection, early warning, physical hazard management, cybersecurity systems, and control and process automation.