The European Atlantic zone absorbs half of the goods traffic from the Port of Bilbao.
Due to its strategic position, its excellent communications network and its offer of almost 50 SSS, weekly services, the Port of Bilbao guarantees optimum delivery times and competitive costs compared with the land alternative. This guarantee is complemented with specific, simplified Customs and administrative clearance.
Short Sea Shipping (SSS) is what as known as goods and passenger transport between ports in the European Union, or between these and non-European countries with shores on the Mediterranean, Black and Baltic Seas respectively.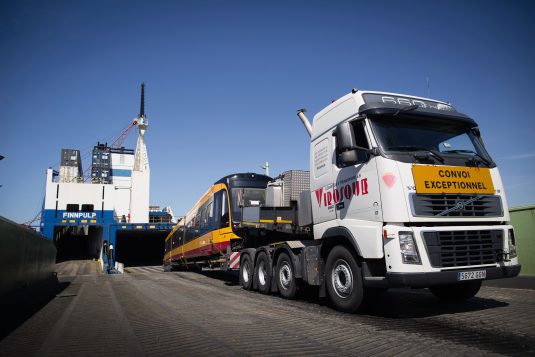 The European Commission is strongly committed to SSS in order to achieve a more sustainable transportation system.
The Motorways of the Sea – the optimum route between two ports in terms of viability, profitability and delivery times with respect to the same route by road – came into being when promoted by the European Union with a view to tackling the high costs and environmental problems produced by road transport.
They differ from Short Sea Shipping in that they constitute an offer that is more similar to sea transport.
According to existing studies carried out by different organisms, motorways of the sea offer haulage contractors unquestionable advantages, such as, cutting distances, savings in general costs – between 6.7% and 18% – with regards to the road.