Turnover in the first half of the year amounted to EUR 32.3 million, down 7.2% on figures for the same period of the previous year (EUR 34.8 million). This fall is attributable to the reduction in port traffic of 6.8% and the new valuation of the port's lands and waters in May 2019.
The structural financial support measures in place under the Port Authority's Strategy Plan 2018-22 represent a saving of EUR 4.4 million in port charges per year for the users of the Port of Bilbao, of which EUR 2.5 million correspond to the 10% reduction in the T3 goods tax (effective since July 2018) and EUR 1.9 million to the new valuation of the port's lands and waters (effective since May 2019).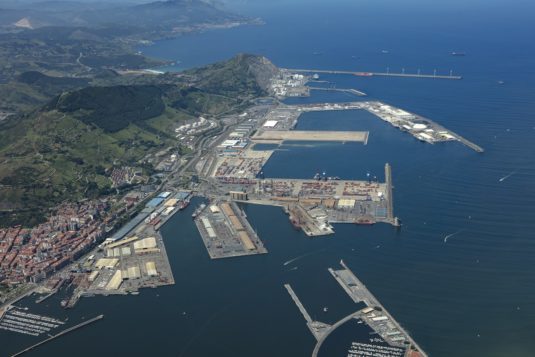 Furthermore, in response to the Covid-19 pandemic, the Port Authority of Bilbao has made the following short-term support measures available for 2020:
Temporary provision of liquidity for customers and suppliers, up to a maximum of EUR 54,800,000. Through:

6-month deferral of land occupation and activity taxes, with no guarantee or collateral required, up to a maximum of EUR 53,300,000. Applications are currently being processed: to date, deferrals have been granted for a total of EUR 6,200,000.
Shorter average supplier payment periods: EUR 1,500,000 (applied).

Reductions in port taxes, up to a maximum of EUR 5,250,000:

Land occupation and activity taxes, up to a maximum of EUR 4,770,000 (procedure ongoing, the corresponding budget item has been made available).
Vessel charges, up to EUR 480,000 for reduction in the basic rate of short sea shipping (procedure ongoing: to date, discounts of EUR 180,000 have been applied).
These measures are funded from the Port Authority's own resources and are therefore the result of its own management, and are complementary to the aid granted by the Provincial Councils, the Basque Government, the State Government and the European Commission. The purpose of these measures is to provide additional relief to companies and to maintain production activity as far as possible.