In 2018, traffic in the Port of Bilbao – excluding local traffic and supplies –stood at 35.6 million tonnes, which represents a 4% increase (+1.4 million tonnes). This further increase supposes an accumulated 23% increase since 2013, when the economic recovery first appeared in sight.
There were increases in all sections. Liquid bulks grew by 707.000 tonnes (+ 4%), representing half of the total traffic increase. General cargo, which produces more added value for the Port community, was up by 467,000 tonnes (+ 5%) and set up a new record. The number of TEUs went up by 5.5% to stand at 638,447 tonnes, thus overcoming the 2014 record. Conventional traffic also increased by 124,000 tonnes (+4%). There was also an increase in Ro-Ro traffic (+6%) and this traffic now makes up 24% of conventional traffic.
Finally, solid bulks also grew by around 5% (+ 215,000 tonnes). The main traffic was in crude oil, iron and Steel products, natural gas, chemical products and petrol. However, greatest tonnes increase were seen in crude oil, chemical products, petrol, fuel-oil, natural gas, bio-fuels, non-metallic minerals and iron and steel.
Rail-port traffic was 12% up on 2017, which means that general cargo using rail now stands at 19%.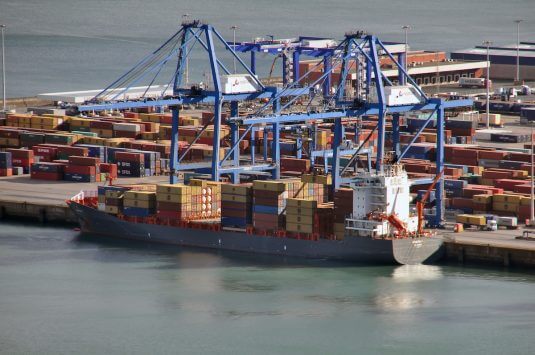 With regard to passengers, 200,631 people entered or departed from Biscay either by ferry or by cruiser (+ 7.5%), which is a record figure. The ferry, which sails the Port of Bilbao-Portsmouth route three times weekly, made 132 calls, while 59 cruise vessels berthed.