The Port Authority of Bilbao website has been recognised as the best economic website at the DEIA (popular Basque daily newspaper) Digital Congress 2017.
The website is client-focussed and includes information about shipping lines with special attention paid to Short Sea Shipping, in which the Port of Bilbao is the leader; it also provides information on docks and terminals, taxes and tariffs and intermodality (rail connections).
The website's uploading speed enables updated information to be obtained in three languages – Basque, Spanish and English. The site has been visited by 185 countries.
Outstanding information features vessels in port, updated every 15 minutes and the search engine for shipping lines by company, agent, country or cargo.
Likewise, the site shows the competitive advantages of the Port both for goods traffic as well as for passengers, in addition to a special section on corporate social responsibility.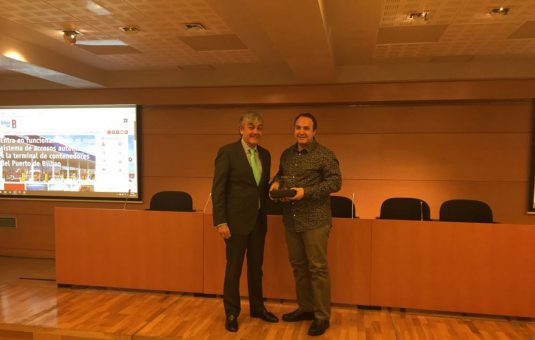 It includes the e-puertobilbao telematics platform, where clients can electronically manage the procedures for loading or discharging goods. Cruise vessels and their new terminal have their own special section with specific characteristics, access and parking.
The website is responsive, so it adapts to all types of devices, tablets and smartphones.