On April 16, the Port Authority of Bilbao and the Chamber of Commerce of Alava will hold the Seventh Transmodal Logistics Forum of the Basque Country – Transmodal 2015.
TRANSMODAL has consolidated its position as the reference gathering for the logistics sector in the Basque Country. Among other themes to be tackled in this year's programme are the intermodal connections between the Arasur Logistics Platform and the Port of Bilbao, in addition to the challenges and opportunities offered by e-commerce in the supply chain.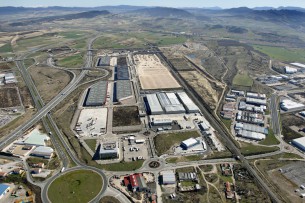 Arasur
The works to set up a new Port of Bilbao rail operating base at the Arasur Alava logistics platform in Rivabellosa will begin in 2015. This is an inter-institutional collaborative project between the Autonomous Basque Government, the Territorial Council of Alava and the Port Authority of Bilbao. The latter will acquire 68,000m² of land which will have four 450-metre long tracks.
This work constitutes a strategic opportunity for Arasur since it will revitalize it by way of the operational connection of the main logistics nodes and transport infrastructures in the Basque Country. Then again, the Port of Bilbao will feel the benefits because it becomes part of a strategic logistics platform as an intermodal goods transfer node, which, in turn, will help to capture or consolidate port traffic by encouraging competitiveness on the docks.
Traffic entering or departing Port of Bilbao facilities by rail grew 18% in 2014. 15% of general cargo used rail, while container traffic rose to 19%. There were 3,987 operations over the year – 520 more than in 2014.