Under the slogan "Enjoy your holidays at sea from the Port of Bilbao", the Port Authority of Bilbao and Brittany Ferries will participate as exhibitors at Expovacaciones, the major tourism and holiday fair to be held on 6, 7 and 8 May at the Bilbao Exhibition Centre (BEC) to showcase what's on offer in the field of national and international tourism.
In Pavilion 1, Stand G-26 of the fair, the port and Brittany Ferries will showcase what they have to offer in terms of cruises and the new ferries linking the port with the United Kingdom and Ireland.
Weekly ferries to Ireland and the UK
On the one hand, the 'Salamanca' ferry departs twice a week from the port of Bilbao to the British port of Portsmouth, a city with good access to the main motorways of the country and within comfortable reach by car of the main tourist destinations in England, Wales and even Scotland. London is only 120 km away, Cardiff 200 km, Manchester 370 km and Edinburgh 720 km.
The port also has a twice-weekly service to Rosslare, a port in the south-east of Ireland and the starting point for a journey through the southern counties to Cork, north to Dublin (155 km away) or Belfast (333 km away), or across the country for a drive along the west coast.
The fast, modern ferries operated by Brittany Ferries allow you to travel in comfort and visit the UK or Ireland in your own car, or even with a caravan, after enjoying a leisurely mini-cruise on board. For example, the recently commissioned 'Salamanca', the first LNG-powered ship to operate regularly in the English Channel, has 343 carefully designed cabins, some of which are adapted for passengers with reduced mobility or for those travelling with pets, and passengers can enjoy an outdoor terrace filled with artwork, three children's playrooms, numerous lounges, restaurants and bars and two large shops located in the heart of the ship.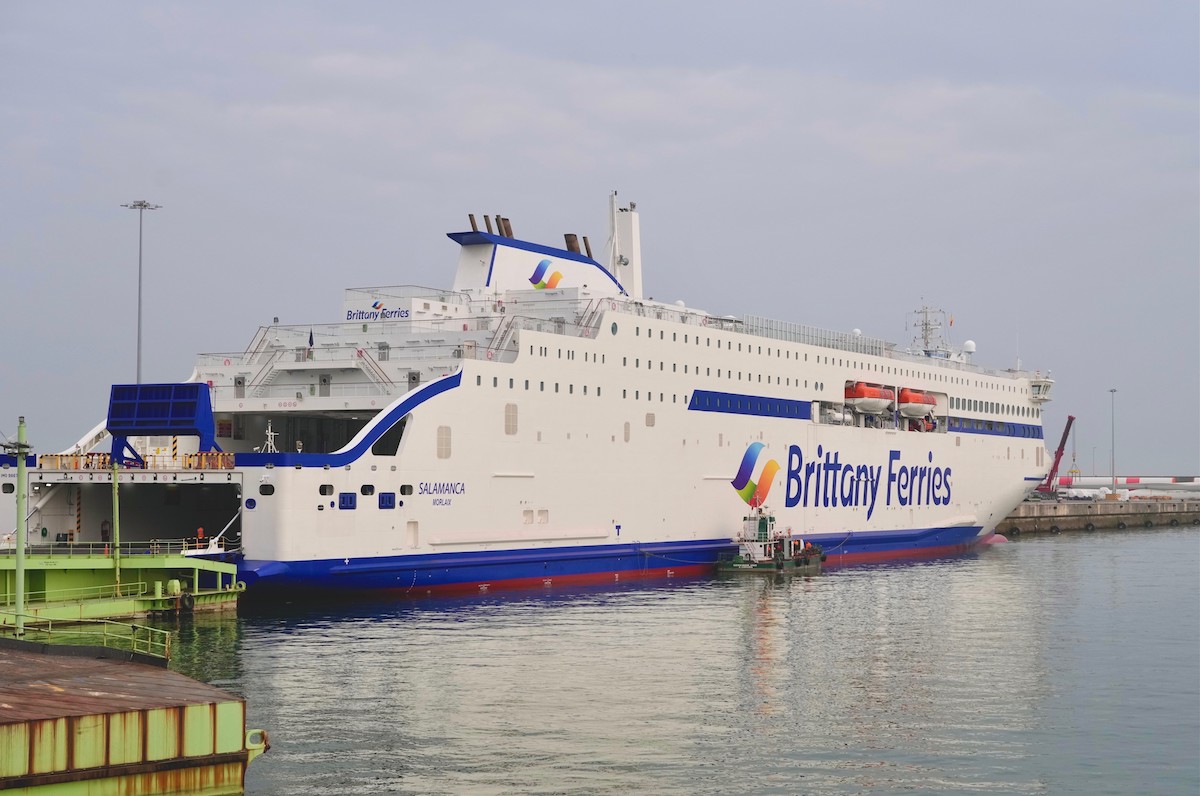 On for 80 cruise ships
Between April and December this year, the Port Authority of Bilbao expects to welcome around 80 cruise ships from 25 different companies, with lengths ranging from 111 to 348 metres. The two docks of the port designed exclusively for this type of traffic, each one with its own passenger terminal, can accommodate all types of cruise ships.
This season will see the return of double and even triple berths on the same day, and passengers starting their cruise from the port of Bilbao. Also of note is the wide variety of cruise ships and companies, with a series of vessels such as Carnival Pride, Celebrity Beyond, Le Dumont D'Urville, Magic Disney, MSC Virtuosa and Norwegian Star all stopping at Bilbao for the first time. More passengers starting their cruise in the port of Bilbao are expected in the spring and autumn.