The Port Authority of Bilbao and UniportBilbao, together with more than 30 companies which operate in the port, will take part from 17 to 19 May in Rotterdam in the Breakbulk Europe fair (Stand 1E25-F24, Hall 1), the largest event worldwide for breakbulk, ro-ro, heavy lift and project cargo and which brings together industry professionals from more than 120 countries.The port community is a market leader in the transport, loading and securing of this type of goods, providing a speedy, flexible and specialised service. In Rotterdam, where some twenty interviews have been arranged, they will present the port's services and facilities for all types of breakbulk and project cargo, at the service of an important industrial hinterland which is recognised and valued internationally.
Conventional breakbulk accounts for 10% of traffic in the port of Bilbao. In 2021, the port handled over 3 million tonnes of this type of traffic, 23% more than in 2020. Within this figure, ro-ro traffic also continues to show an upward trend, up 25% in terms of tonnage and 30% in terms of lorries in 2021.
In terms of traffic type, and in addition to Bilbao already being a consolidated wind energy hub, iron and steel products are of particular importance. Other important types of traffic include machinery, paper and pulp, construction materials, metallurgical products, fruit, vegetables and pulses, vehicles and parts and other foodstuffs in general.
The main markets for conventional breakbulk are the United Kingdom, Taiwan, the Republic of Ireland, Turkey, India and Belgium.
Specialists in project cargo
The port of Bilbao has a highly industrialised catchment area. Moreover, several companies such as Haizea Bilbao, Arcelor Mittal, Vicinay Cadenas, Navacel and Lointek, all of which are project specialists, have production plants on port premises, and Siemens Gamesa also has a base terminal in the port from which it imports and exports all over the world. Alongside these companies, stevedoring and cargo handling companies such as Bergé, Toro y Betolaza, Servicios Logísticos Portuarios (SLP) and CSP Iberian Terminal Bilbao, S.L., all specialists in handling and loading projects, provide a service for all the main container shipping lines (MSC and CMA-CGM, amongst others) that offer space for oversized cargo.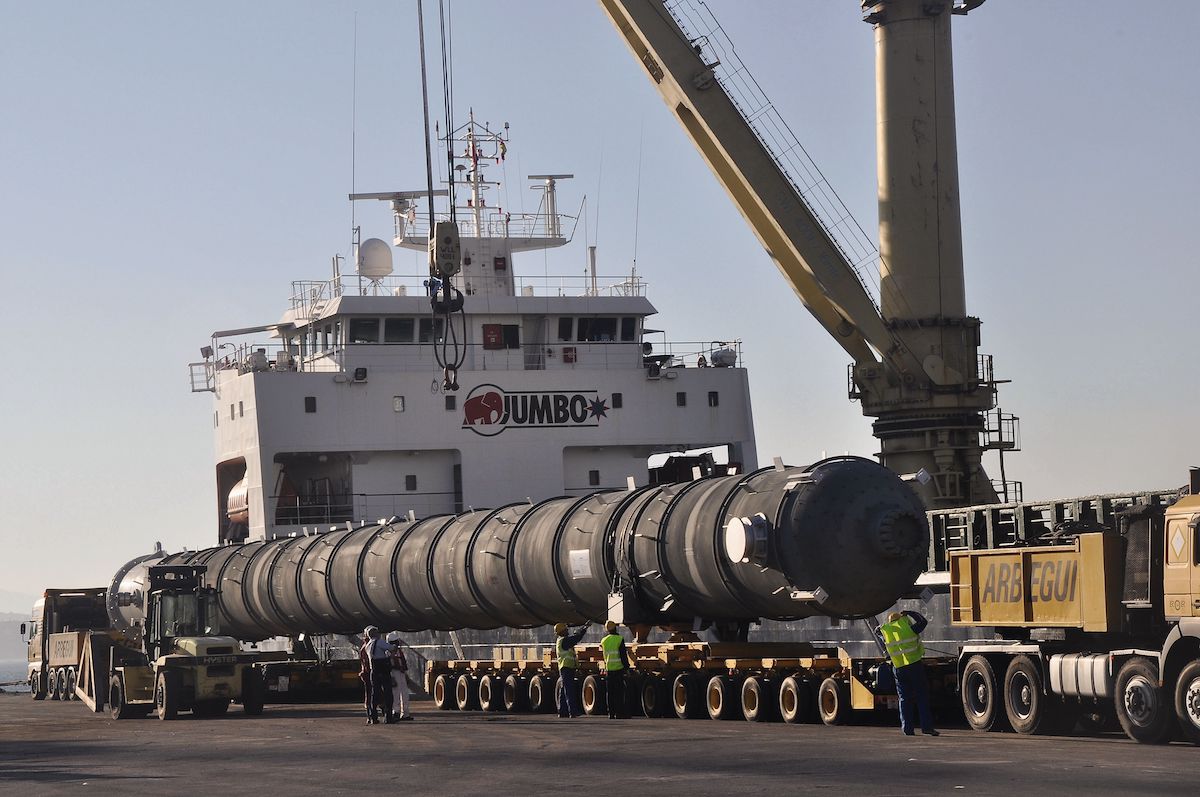 The value of the services offered by the companies of the port-logistics community goes beyond port operations, covering, amongst others, maritime services (Bilbao is a leader in this field in terms of frequency and range of lines and destinations), turnkey operations, customs clearance and specialised land transport and packaging. The port of Bilbao has specialists in all of these areas, some of whom will be in Rotterdam.
Electrification of the docks
As part of its commitment to provide new services to shipping lines while establishing itself as a green port, the Port Authority will deploy OPS technology to supply regular shipping services with power, enabling the vessels to switch off their auxiliary engines while berthed and still maintain essential services. The Port Authority will opt for a versatile system capable of supplying from 1 to 12 MW to serve any type of vessel regardless of its length, GT, design or type of traffic.
This initiative, known as the BilbOPS project, will reduce vibration and noise levels, and is designed to cut greenhouse gas emissions by 40%. As a result of this and other complementary measures, the Port Authority is hoping to achieve the 55% emission reduction target set by the European Union for 2030.