On 31 August, the cruise ship Hanseatic Inspiration, belonging to Hapag Lloyd and with Incargo as designated shipping agents, is due to become the first cruise ship of the season to call at the port of Bilbao.
Built in Norway in 2019, this 138-metre long, 22-metre wide vessel has a gross tonnage of 15,500 tonnes, and can accommodate more than 200 cruise passengers and 160 crew members. On this occasion, however, and to comply with the company's health measures, the capacity has been reduced to 150 cruise passengers, mostly from Germany, and 120 crew members.  
The ship will dock at 06:00 h at Olatua, the cruise terminal that the port of Bilbao has in Getxo, coming from the port of San Juan de Luz, and will remain in Getxo until 20:00 h, when it will depart for the port of Angra Do Heroismo, in the Azores. Although no excursions will be sold on board, cruise passengers will be able to enjoy those organised on land by the incoming tourism company Bilbao Paso a Paso.
The cruise ship has 120 cabins with balconies, three decks, three restaurants, two bar-cafeterias, a beauty salon, spa, casino, library, shops, gym, swimming pools and all kinds of amenities for cruise passengers. The first call at the port of Bilbao of the Hanseatic Inspiration was scheduled for 14 October 2020, but this had to be postponed due to restrictions resulting from the health crisis caused by the coronavirus.
This is the first cruise ship to call at the port of Bilbao since cruise activity was curtailed due to the measures adopted worldwide in response to the Covid-19 pandemic. The last cruise ship to dock in the port of Bilbao prior to the outbreak of the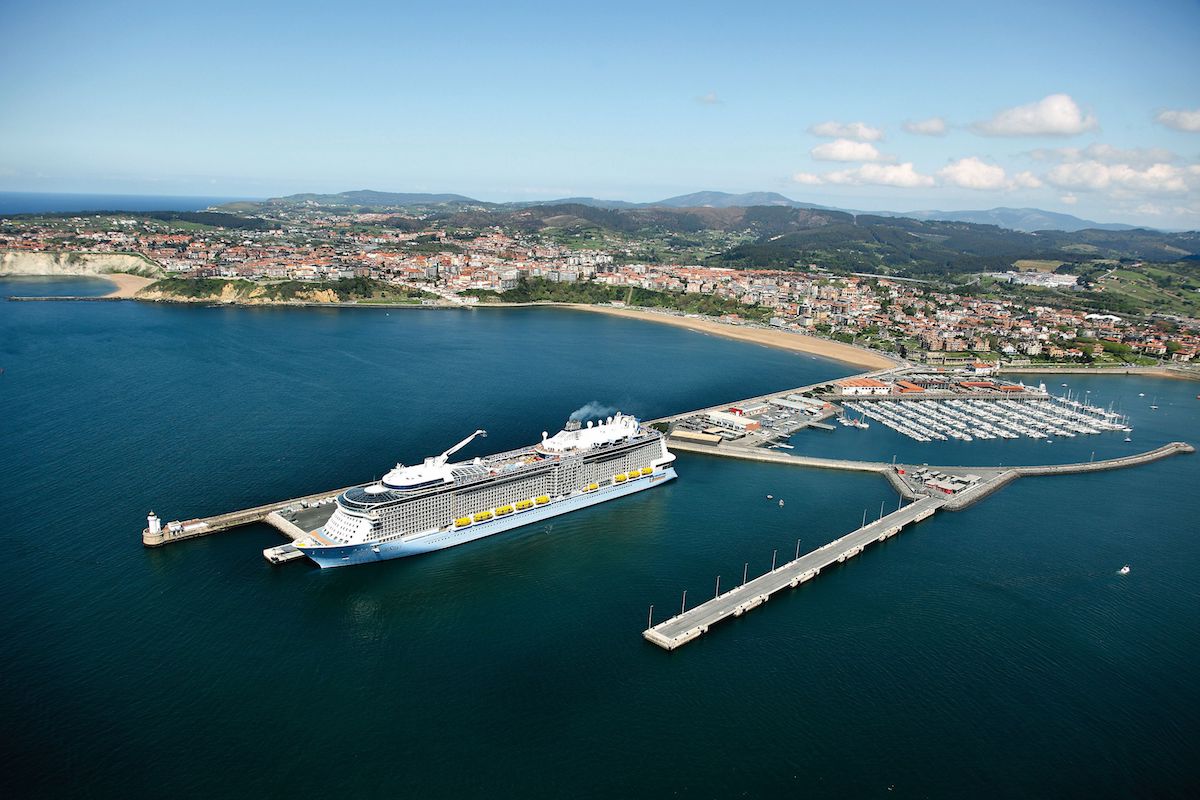 coronavirus pandemic was the AidaSol, with 2,216 tourists on board, on 1 November 2019.
The Port Authority of Bilbao has prepared the facilities of the Getxo cruise terminal to ensure the safety and health of passengers, with itineraries marked on the terminal floor and sanitary rooms. The terminal will thus become a bubble, in which both staff and cruise passengers will have to comply at all times with the established sanitary regulations: masks, use of hand sanitizer, social distancing, etc.
These measures are complementary to those already being taken by shipping companies on all cruise ships, such as requiring passengers to test negative for coronavirus before boarding, limiting the capacity of vessels, creating Covid-19 bubbles and avoiding crowds of passengers in communal areas of the ships. All such measures are being taken with the aim of resuming cruise activity with the utmost safety, and to be able to welcome the cruise passengers expected to arrive at the port of Bilbao during the course of this year.