Proposals for congress papers may be submitted up to 15 November
Bilbao is making preparations to host the 3rd International Congress "500 years since the First Round-The-World Voyage", co-organised by the Association of Merchant Marine Captains of Bizkaia, the Port Authority of Bilbao and the Faculty of Engineering – Nautical Training at the University of the Basque Country – Euskal Herriko Unibertsitatea (UPV-EHU).
The congress, to be held on 17, 18 and 19 May 2022 in the auditorium of the UPV-EHU, will be a meeting point for decision-makers and professionals from the maritime, port and cultural sectors, as well as for the general public. Participants will include leading authorities in the sector.
The aim of the event is to commemorate the figure of the renowned mariner Juan Sebastián Elcano and the Basque sailors who accompanied him on the famous expedition, as well as other Basque sailors of the time, and to disseminate the history and changes that the sectors and professions related to the sea have since undergone and continue to undergo.
The congress will cover a wide range of topics related to Juan Sebastián Elcano and the expedition that first circumnavigated the world, the situation in the 16th century, the history and future of shipbuilding, of maritime trade, activity, administration and transport, nautical and maritime training, navigation systems and crews, sanitary conditions on ships and their communication systems, fishing, climate change and the environment.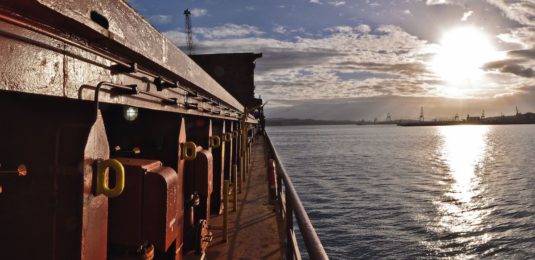 Call for papers
Participation in the congress is open to private individuals and companies. Papers and presentations may be submitted to the Congress Scientific Committee for their consideration, based on criteria of historical content, technological innovation, technical content, impact and relevance in the maritime sector. The deadline for the submission of abstracts is 15 November 2021.