The Port Authority of Bilbao has taken part in the technical conference "Empresas al Tren", promoted by the General Directorate for Transport and Sustainable Mobility of the Department of Territorial Cohesion of the Government of Navarra. The conference was held in Pamplona today, Tuesday 14 September, within the framework of the European Year of Rail 2021.
The event was divided into two parts, the first of which was focused on highlighting the benefits of rail and promoting the use of this sustainable means of transport to achieve climate neutrality by 2050, as established in the European Green Deal. The second part consisted of a round table on the challenges facing rail freight transport, during which several operators, together with the Port Authority's Operations, Commercial and Logistics Director, Andima Ormaetxe, presented their experience in the use of rail.
The port of Bilbao is the leading port in maritime transport with Northern Europe and the UK and the third-largest port in Spain in terms of rail operations, with an extensive network of dry ports. Its activity enables it to reduce the number of lorries on the roads by one million per year, thereby reducing pollutant emissions and contributing to decarbonisation.
This year, the port of Bilbao has once again improved its intermodal transport offer. In conjunction with Containerships, part of the CMA CGM Group, the port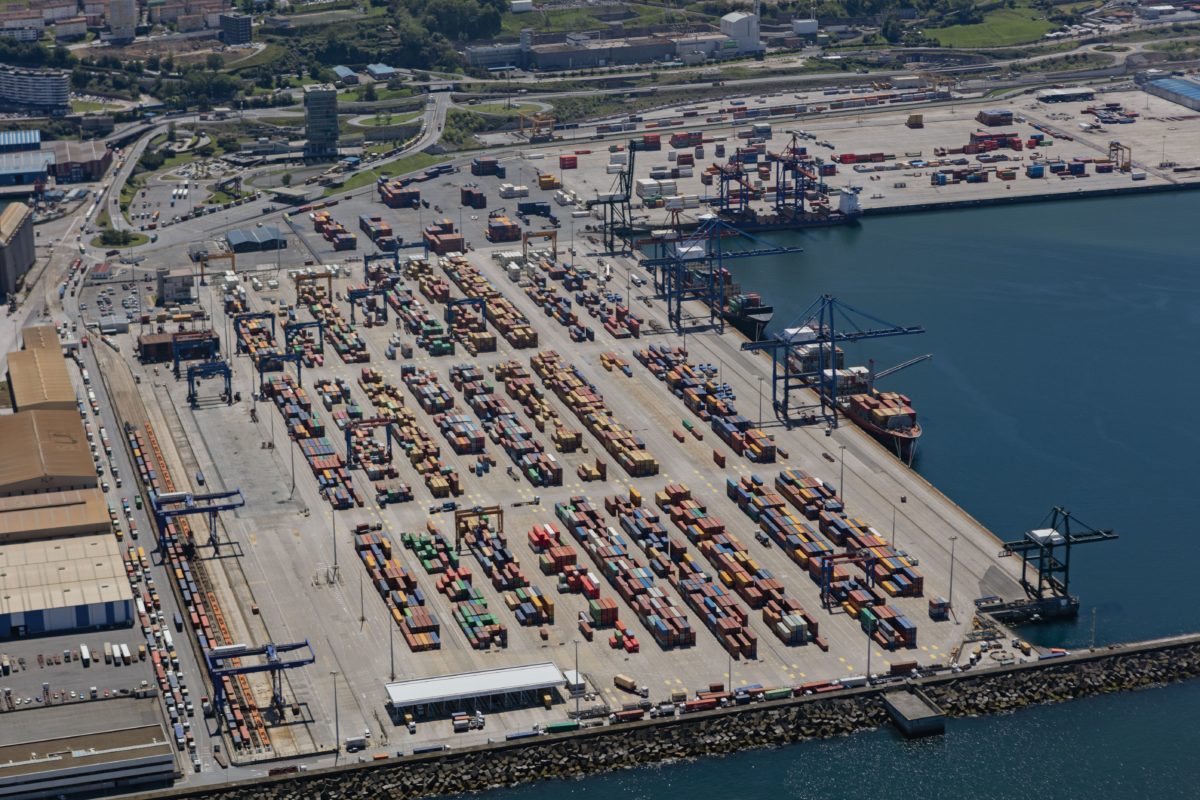 now offers a new weekly rail transport service that links it with the Intermodal Terminal of Navarra, located in Noáin.
Thus, the port of Bilbao now has rail connections with Abroñigal, Arasur, Azuqueca, Barcelona, Coslada, Júndiz, Noáin, Nonduermas, Pancorbo, Seville, Silla, Vicálvaro, Villafría and Zaragoza.