End-of-year figures for total traffic stand at 32.7 million tonnes, up 1.5 million (5.1%) on 2021 figures and 3% higher than the average of all state-owned multi-purpose ports. Traffic has not yet returned to pre-pandemic figures but, with the stevedoring agreement reached and signed for the next six years and the investments and public and private projects underway, the foundations have been laid for sustained growth and for Bilbao to become a more competitive port, to attract new traffic, to extend its hinterland and to be ever more sustainable.
Growth in bulk liquids, Ro-Ro and wind power components.
The positive trend in total traffic can mainly be attributed to the 15% increase in liquid bulk, largely driven by the global energy scenario and clearly highlighting the relevance of the port of Bilbao as an energy hub. Crude oil and gas occupy top spot in general traffic, up 30% and 34% respectively.
Conventional general cargo increased by 2%, while containerised cargo fell by 4.5% due to the slowdown in the economy, especially in Europe and, in particular, in the United Kingdom, which continues to be the port's main market. This downturn is slightly less than that of the port system in general (a little over 5%), despite the road transport strike which also had an influence on the negative end-of-year figure.
Solid bulk is down 19%, due to the fall in cement and clinker and limestone sand, though this traffic has been recovering in the last few months. Once again this year, the growth in ro-ro traffic (+16%) and, within so-called project cargo, wind power components (+20%), is to be highlighted.
In terms of vessel size (gross tonnage), 2022 saw a 24% increase due to more oil tanker, gas carrier and cruise ship arrivals. By markets, the United States, Brazil and Iraq are the fastest growing countries, while traffic with Russia fell by half.
In terms of FORECASTS for freight traffic in 2023, although economic and geopolitical uncertainty persists, positive figures are expected for liquids and dry cargo. Following the signing of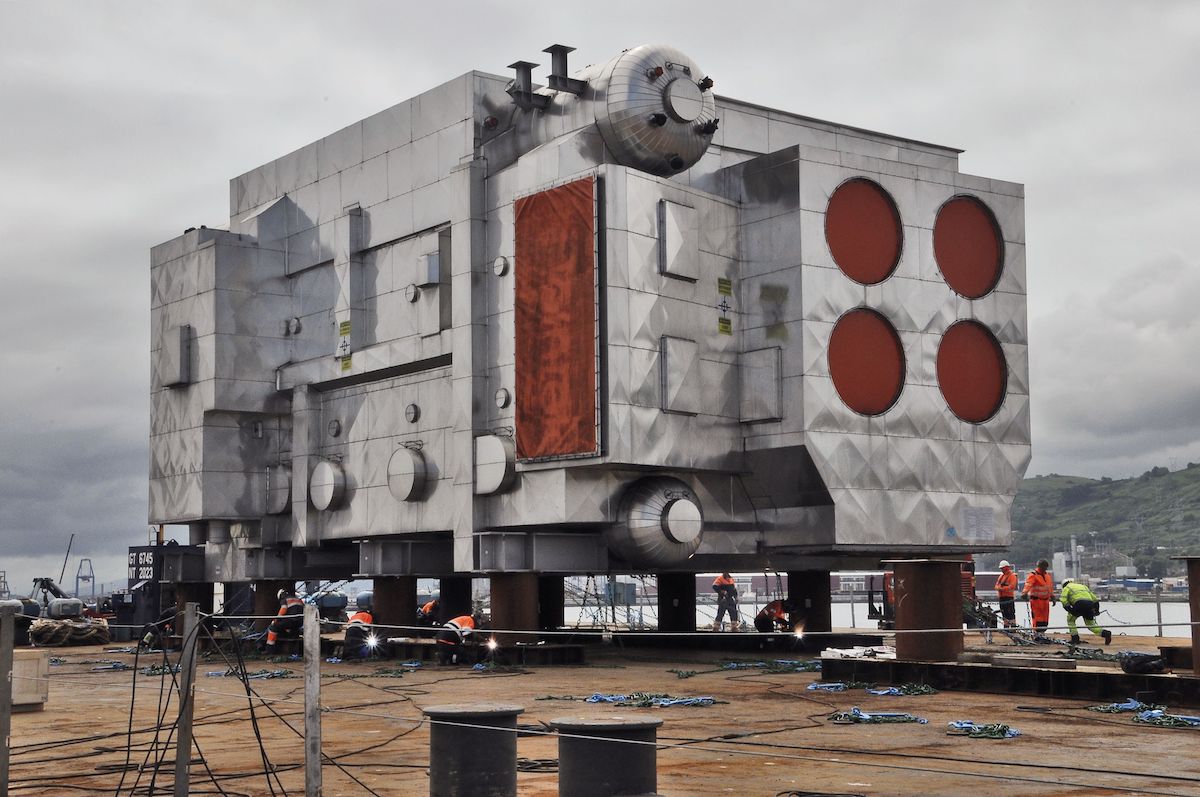 the stevedoring agreement and the increase in promotional and commercial work, new business will gradually be attracted, as Bilbao is a more competitive port with no labour unrest. Likewise, in March, all Brittany Ferries ro-ro services will be resumed, with larger capacity vessels running six ferry services per week with the United Kingdom and Ireland (four of them also with passengers). The Finnlines ro-ro vessels providing the service with northern Europe will also have increased capacity.
Finally, in February of this year, the Ellerman City Liners shipping company started a direct weekly service between Bilbao and the east coast of the USA for container transport.
Record number of passengers and cruise ships.
In 2022, 214,028 people travelled on board ferries or cruise ships to or from the port of Bilbao, a record figure that represents an increase of 190%. Half of these passengers were cruise passengers arriving at the Getxo terminal, whilst the other half were people travelling to or from the United Kingdom or Ireland from the Brittany Ferries terminal in Zierbena. 163 ferry crossings (14 more than in 2021) and 78 cruise ships (64 more compared to the previous year) arrived at the port.
FORECASTS for passenger traffic for 2023 are excellent, with this year's figures expected to be exceeded.