The competitive advantages of strengthening its position as a home port, and its offer for vessels using gas as fuel will centre the Port Authority of Bilbao's offer at Seatrade Europe, the main European cruise event, which this year will be held in Hamburg from 11 to 13 September.
In recent years, embarkation and disembarkation operations have grown in the Port of Bilbao, whose wish is to position itself as a home port.  The improvement in infrastructures has been the main claim from the shipping companies together with the growing attraction of Biscay/the Basque Country as a tourist destination. The new maritime passenger station, which due to its design and high standards of quality and maritime safety is at the forefront of  those in Europe, will enable it to grow both in number of calls as well as in embarkations.
In 2019 some 50 cruise vessels and 70,000 passengers are scheduled while in 2020, over 60 calls are forecast.
In addition, the Port of Bilbao has been working for some years on advancing cleaner fuel supplies and thus becoming a European reference for sustainable transport. The fruit of this work among different entities now offers shipping companies several alternatives of supplying liquefied natural gas as fuel.
In February 2018, ITSAS GAS, a company in which the Basque Energy Entity – the Basque Government 's energy agency –holds a stake, Remolcadores Ibaizabal (tugging) and Naviera Murueta (shipping company) loaded liquefied natural gas from one vessel to another. It was the first time that bunkering of this kind had been carried out in all the Atlantic Arc and the Mediterranean.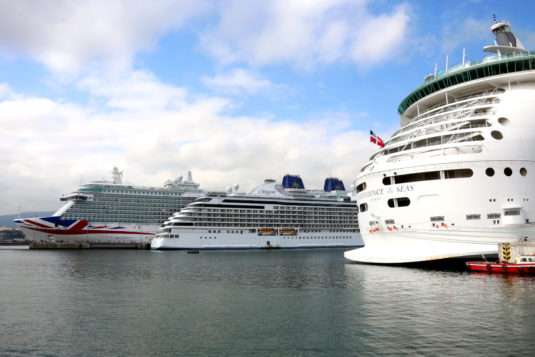 Previously in March 2018, took an important step in this sense with the first LNG bunkering service from a tanker.
In parallel, over the last two years, the Port Authority has been taking part in a working group on cold ironing, the only system that can eliminate all contaminating emissions, noise and vibrations from supplying shoreside electrical power to a ship at berth while its auxiliary engines are turned off. Its development depends on dockside and on-board technological solutions, and even opens up the possibility of it enabling opportunities for the commercial development of ports.