In order to show the advantages of the Port of Bilbao infrastructures and services for agricultural livestock and food traffic bulks, representatives of UniportBilbao/Port Community took part in the third International Cereal Exchange of the Duero in Valladolid.
In 2018, nearly two million tonnes of agricultural livestock and food products were moved through the Port of Bilbao, practically all of which were bulks. Outstanding were soy beans (a million tonnes) from the Bunge plant on Punta Sollana Dock, oils and fats (570,400 tonnes) cereals and their flour (160,000 tonnes) with origin or destination inside the Port's hinterland.
The Port of Bilbao companies offer specialised terminals and facilities for goods of this type, and for all types of overseas traffic, including among others a Customs Office, chartering, freight certification, sanitary and phytosanitary controls. All terminals have a rail connection.
In addition, at the beginning of 2020, the Port Authority of Bilbao will have 334,000 square metres of new land available in the Outer Abra for new traffic or projects, and already has free logistics spaces in the Spanish interior. In Pancorbo (Burgos) there are 60,000 square metres with a rail terminal completely operational, and in Ribavellosa (Alava), there is the Arasur Logistics Park, which also has freight sidings and 40,000 developed square metres in the adjacent storage area.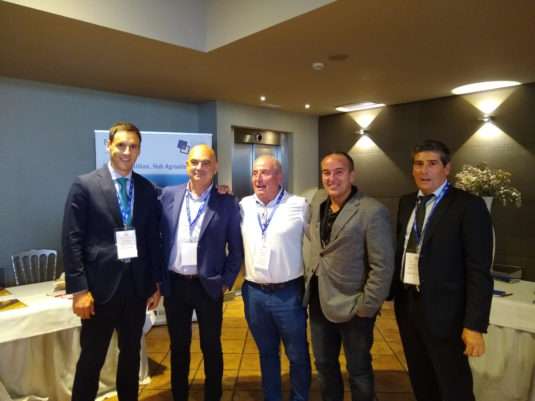 The International Cereal Exchange of the Duero is organised by the ACCOE (Spanish Association for Cereals and Oilseed Trade) and Unistock Spain (Spanish Association for Port Storage of Grains, Cereals and their derivatives), and is a conference to enhance trading and business relations among brokers, operators, companies and international trade professionals in cereals, oils, grains and their derivatives.