In line with their strategy of making Bilbao a more competitive port, the Port Authority has drawn up a new offer for the appraisal of lands and waters within the Port of Bilbao's service zone, with a view to reducing the port fees paid by the users of their lands.
Once it is approved, the new appraisal will imply cheaper port land with the resulting costs saving for the majority of approximately 200 companies operating on port surfaces. This will produce an annual negative impact on the Port Authority's income of over 1,500,000 euros, which represents some 7% less income on the occupancy rate.
In order to prepare this offer for land and water surface appraisal, the criteria set out in port norms were taken into consideration, starting from their being determined in accordance with market criteria with reference to neighbouring town boundaries and with similar uses and conditions, different port correction coefficients are applied to the different functional areas into which the port service zone is divided, both in land and water terms.
Once all the relevant procedures have been completed concerning the revised text of the Law of Spanish State Ports and of the Merchant Navy, it is expected that the new port fees will come into effect in 2018.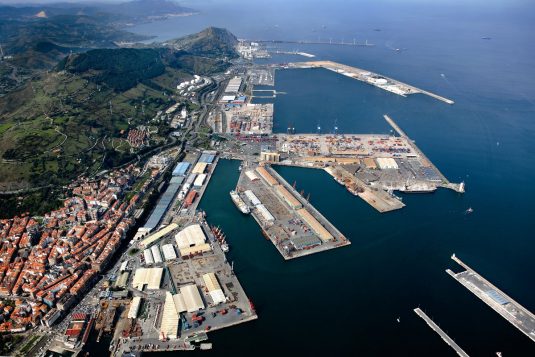 Two fees reductions in four years
In 2014, a reduction of about 8% on occupancy rate taxes came into effect, which had a negative impact of over 2 million euros on the Port Authority of Bilbao.
Consequently, it means that once the new lands appraisal is approved, in the space of four years, there will have been two important port fees reductions with negative effects on the Port Authority's balance of over 3.6 million euros per year. Yet this will be very positive for the companies operating on these lands since it favours their competitiveness, which in turn, will spin off in the Basque Country.