From the 27 to 29 September, the Port Authority of Bilbao will take part for the second year running with their own stand in the Breakbulk Americas Exhibition at Houston.
Bilbao is a hub for heavy project cargoes. In 2015, it embarked over 4000 pieces classified as special transport due to either weight, or width, or height.
The Port has become specialised in this type of operations due to the important internationalisation of its industrial environment, situated mainly in its hinterland. In addition, thanks to the extension works carried out by the Port Authority, the Port now has the area available for such traffic operations.
From Bilbao, the following shipping companies offer direct services to the United States: America Shuttle, Bahri, Great Lakes Service-Spliethoff´s, Hugo Stinnes, MACS, Onego and WecoNordana Line.
Traffic with USA
The Port of Bilbao is the gateway between Spain and the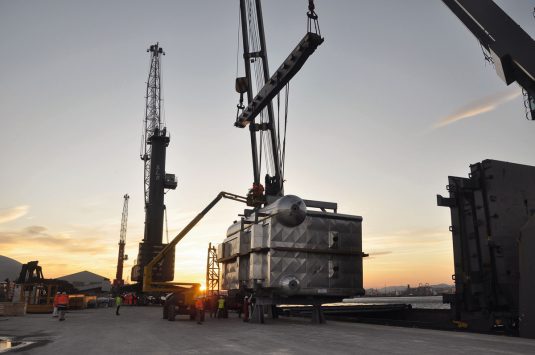 United States. It registers 26% of the traffic between both countries, thus making it the leading Spanish port in the US market.
In 2015, total traffic in the Port of Bilbao reached 32.4 million tonnes, of which 2.8 million, corresponding to 9% of traffic, had the United States as either origin or destination. Bilbao's traffic grew 5% last year, while only with the US, it increased by 13%.