The congress, to be held tomorrow Thursday, is organised by the public company Ihobe in collaboration with the Port Authority.
One hundred public works professionals will analyse the possibilities offered by the use of iron and steel slag aggregate in public works during the Jueves de Ecoeficiencia/Ekosteguna (Eco-efficiency Thursday) which will take place in the Port of Bilbao Installations on 6 October. The event has been organised by the public company for Environmental Management, Ihobe dependent on the Basque Government Department for the Environment and Territorial Policy, in collaboration with the Port Authority of Bilbao. Those present will make a technical visit in the facilities in order to see first-hand how the Port entity has used this type of secondary material in the construction of Punta Sollana Breakwater, as well as in the manufacturing of rockfill cubes.
The congress is entitled "Premixed and precast concrete and mortar starting from secondary materials: the new scenario in the Basque Country" and it will show the importance and the advantages of evaluating building and demolition residues and of iron and steel slag and thus comply with the Basque Community's Plan for the Prevention and Management of Residues 2020.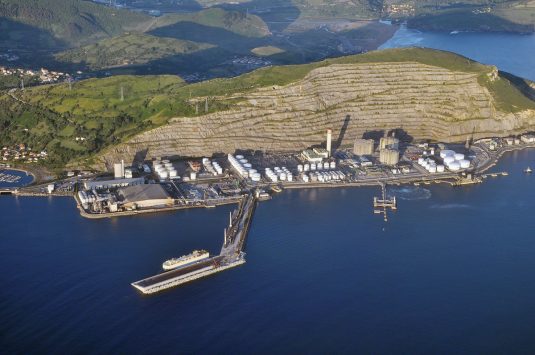 Among others, Joseba González, Director of the Basque Government Environmental sub-Department for Hazardous Residues, Miguel Ángel Bermúdez, a member of the permanent Commission for Cement of the Spanish Economic Development Ministry, and Iñaki Susaeta, the Coordinator of Ihobe's Residues Area will participate in the congress. Basque companies such as TECNALIA, Ecopavimentos Eguskiza, Hormor and Construcciones Lasuen will also discuss their experiences in the use of iron and steel aggregates.
At present, the Basque Country annually consumes over a million tonnes of precast concrete, mortar (mainly in building) and premixed concrete, which supposes 80% of consumption.