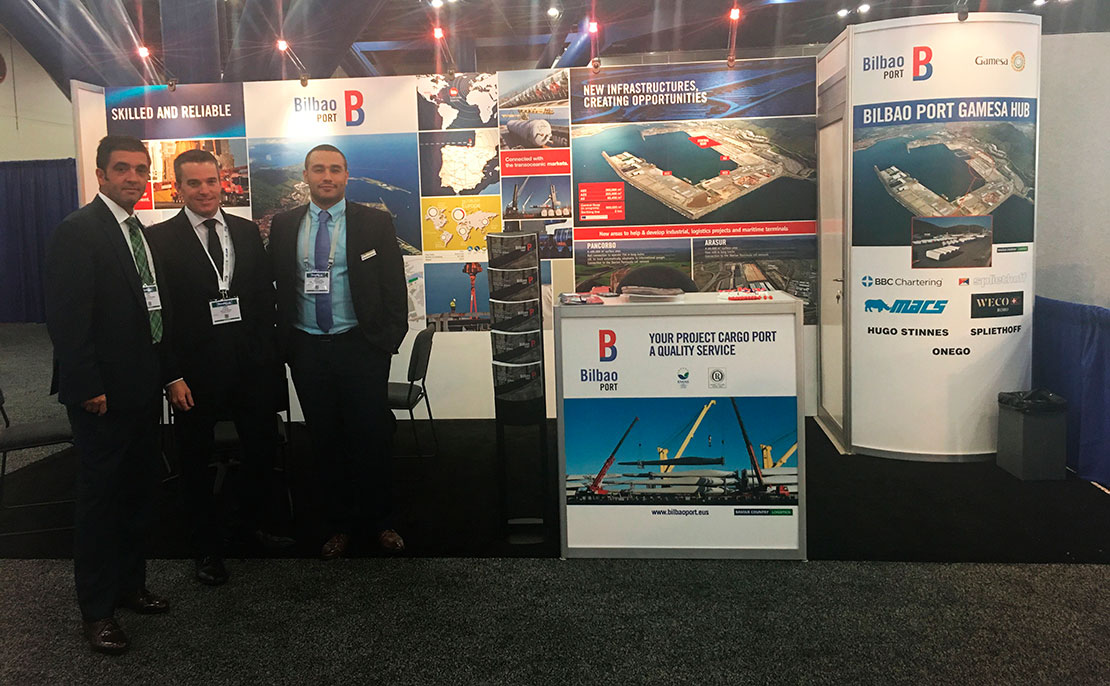 The Port Authority of Bilbao has reinforced its contacts with forwarders and shipowners at the Breakbulk Americas Exhibition held in Houston from 27-29 September. The Port Authority representatives considered this as an interesting occasion to get in touch with customers, and to measure the oil, gas and wind sector, which seemingly presents positive growth prospects.
According to the American Wind Energy Association (AWEA) report, which analyses the demand for renewable energies for the 2025 time horizon, wind energy will undergo significant growth, which the report calculates at a new capacity of 24.2 GW.
Bilbao is a hub for heavy project cargo. In 2015, it shipped over 4000 pieces classified as special projects, many of which were wind energy components.