Shipping Line Finnlines, belonging to the Grimaldi Group, and represented by Shipping Agents Toro y Betolaza, has expanded its weekly service that links the Port of Bilbao with Zeebrugge (Belgium) to the United Kingdom and Sweden, and to other important hubs in the Baltic and Scandinavia, thanks to its cooperation with P&O Ferries and Swedish Orient Line.
In this way, Bilbao reinforces its role as a hub port for Finnlines and enables other circular routes between Bilbao, Santander and Teesport with Tilbury or Gothenburg, with a maximum transit time of five days, much shorter than any route by road.
Finnlines has been operating in Bilbao since 1978, and at present offers a weekly sailing with the following calls and transit times:
– To Zeebrugge (2.5 days)
– To Antwerp (3 days)
– To Helsinki (6 days)
– To Paldiski (7 days)
– Saint Petersburg (8 days)
The service is operated with Con-Ro vessels which are equipped for all classes of cargo and with the capacity for heavy lift and over-dimensional loads.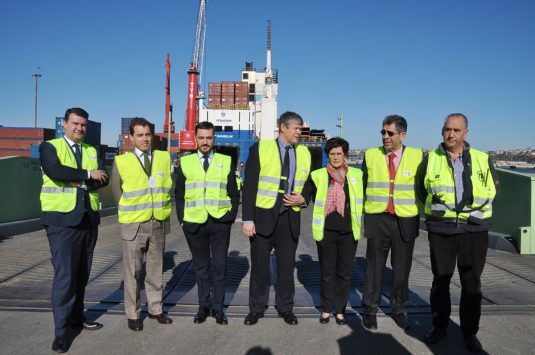 In recent years Finnlines has made important investments to improve their service and make it more efficient.Their latest investment has received a European Union subsidy as part of the project "Biscay Line – Multiple port Finland – Estonia – Belgium – Spain long distance MoS, relevant to many core network corridors", 2014 Call. As part of this initiative, Finnlines has adapted its vessels to the new emission regulation in the Sulphur Emission Control Areas (SECAs). This has meant that scrubbers – very similar to catalytic convertors in cars, and which greatly reduce sulphur oxides – have been installed in its vessels.