It occupies 38,000m² of useful surface area at the Reina Victoria Dock in the Port of Bilbao, which has a pillar-free storage space the size of a football field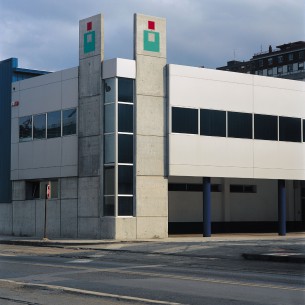 The Consortium of the Bonded Warehouse of Bilbao, located in the Port of Bilbao, registers the transit of 400,000 tonnes of goods from different origins per year. These consist mainly of raw materials such as iron, tin or nickel, as well as oleaginous bulks.
The Consortium employs 22 workers and occupies 38,000m² useful surface area where there is a storage space free of pillars that can house a football pitch. These facilities offer companies trading abroad a goods custody service, apart from duties and taxes, which enables those companies to finish off business or make payments before settling with the tax office. Besides, goods' owners are also offered a highly reliable security service, since advanced security and surveillance services are in operation.
The Bonded Warehouse is an Authorised Economic Operator and some of the goods it stores are quoted on the London Metal Exchange.
The institution, which was founded in 1919 and so is nearly a century old, is constituted by the Port Authority, the Chamber of Commerce of Bilbao and the Biscay Territorial Council. In 2002, it moved from its premises at Deusto Canal, which it left for the engineering company Idom to establish its modern headquarters, and transferred to its present location at the Reina Victoria Dock in Santurtzi.