On Tuesday, 12 April, two spectacular cruise liners will raise the curtain on this year's cruise season in the Basque Country. The facilities that the Port of Bilbao has in Getxo will welcome the Sky Princess, operated by Princess Cruises and represented by Transcoma, and the Britannia, from the P&O shipping company and represented by Marmedsa. Both vessels belong to the Carnival Corporation & PLC, are 330 m. long and can accommodate over 3,000 passengers, though on this occasion, and due to the strict preventive health measures on board, it is expected that the number of passengers will be limited.
The Sky Princess will arrive from La Rochelle at 7.30 a.m. and depart at 6 p.m. for Lisbon. After setting sail from Southampton on 9 April, its complete itinerary is: La Rochelle-Bilbao-Lisbon-Gibraltar-Cádiz-Málaga-Cartagena-Vigo and back to Southampton on 23 April.
Likewise, the Britannia, which in 2017 inaugurated the Olatua passenger terminal in the port of Bilbao, will arrive at around 8.30 a.m. from A Coruña and leave at around 6 p.m. for Cherbourg. The itinerary of the Britannia, which also set sail from Southampton on 8 April, is Gijón, A Coruña, Bilbao, Cherbourg and Southampton, where it will dock on 15 April.
The tours in most demand on Tuesday are: Donostia/San Sebastian; Bermeo, Gernika and Urdaibai; Bilbao and Guggenheim; panoramic Bilbao with Artxanda; Artxanda and the old town; and La Rioja Alavesa. Likewise, the Port Authority is once again this year offering a free shuttle service for tourists who have not booked a tour and who wish to visit Bilbao. Furthermore, as the port of Bilbao is a gateway to the Basque Country, cruise passengers and crew members who wish to do so can visit the Basque Government Tourist Information desk at both passenger terminals, where they will be able to obtain information and assistance from professionals in the sector.
Excellent prospects
A total of twelve cruise liners are due to dock this April in the port of Bilbao. The forecast for this coming cruise season, which is expected to end in December, is that the port will welcome over 70 cruise ships from 25 different companies, ranging in length from 111 to 348 m, although these forecasts are subject to change, as is always the case in the cruise sector and this year especially with the current prevailing economic and health uncertainties.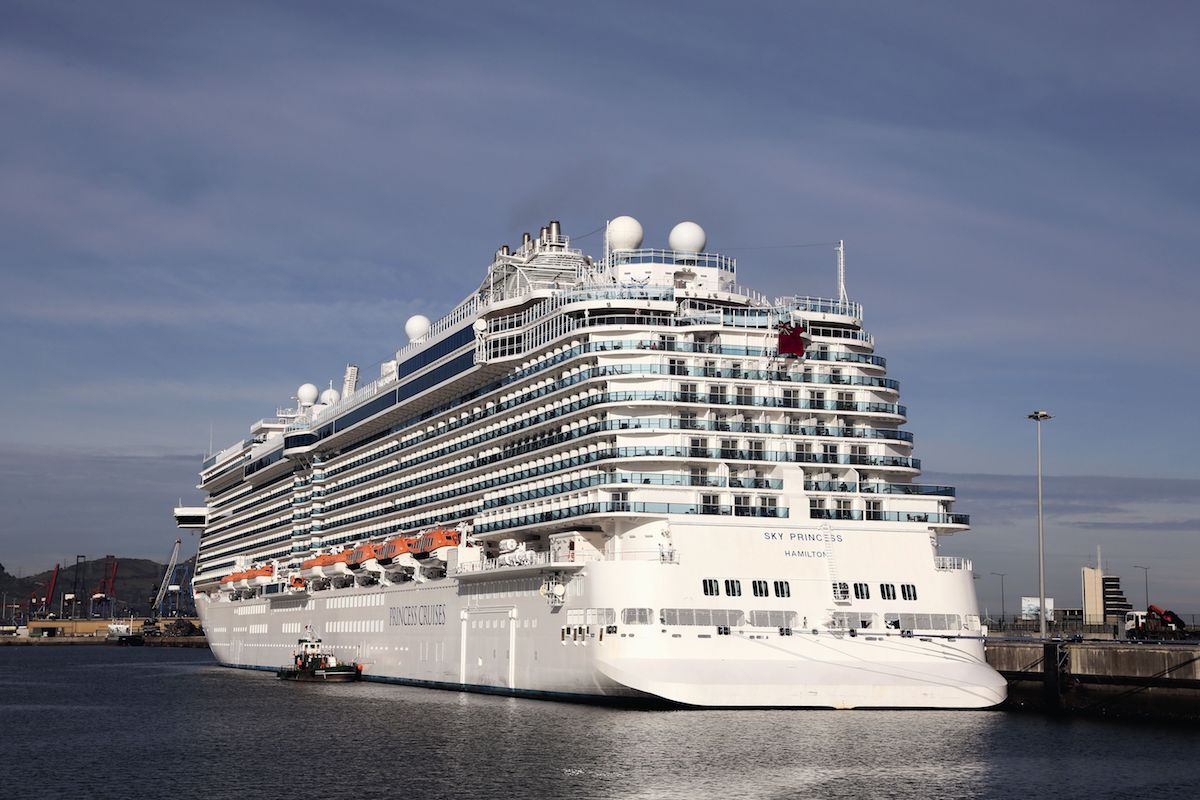 In June and October, three cruise ships are scheduled to dock on the same day, and in April, May, June, August, September and October, two cruise ships will dock on several occasions.
2022 will be characterised by the variety of cruise ships and companies choosing to stop at the port of Bilbao. Several vessels will call for the first time, including Carnival Pride, Celebrity Beyond, Le Dumont D'Urville, Magic Disney, MSC Virtuosa and Norwegian Star. Furthermore, passengers are once again expected to start their route and board in the port of Bilbao in the spring and autumn.
Further details will be provided by the Port Authority as port calls are reconfirmed.
Seatrade Cruise Global in Miami
Seatrade Cruise Global, the world's largest cruise event, will take place from 25 to 28 April in Miami, Florida. The Port Authority of Bilbao will be accompanied by Bilbao Tourism at the event to promote Bilbao and to showcase the facilities it has to host this type of tourism. Likewise, during the event, the Port Authority will network with companies in the sector at the stand set up for the occasion.