The project requires a one million-euro investment
In the Agrifood City of Tudela, sited in Navarre in the north-west of Spain, a 17,000-square metre multi-modal sea platform is being developed, with a view to increasing transport competitiveness in the Navarre area. Thus, exporting companies will have a competitive corridor between Navarre and the Port of Bilbao. The project will suppose a one-million euro investment.
Tudela, and Navarre in general, make up a natural strategic zone for the development of the Port of Bilbao, which is seeking to increase markets and attract traffic at present either being exported by road to the north of Europe, or using other ports as a means of transport.
At the new platform, which will be created at Tudela, and which will be operative for this summer, the basic operations will be grouping and degrouping, together with depositing containers and collecting and delivering goods. The platform's location will bring about an improvement in land/maritime logistics, since it will enable not only the optimization of goods flows but also that of accompanying documents due to the electronic commerce that now works in ports like Bilbao.
Agrifood City of Tudela and the Port of Bilbao.
The development of the new multi-modal maritime platform is a landmark in the development and management of the new Tudela logistics node, which by taking advantage of Tudela's influence in the Ebro Corridor,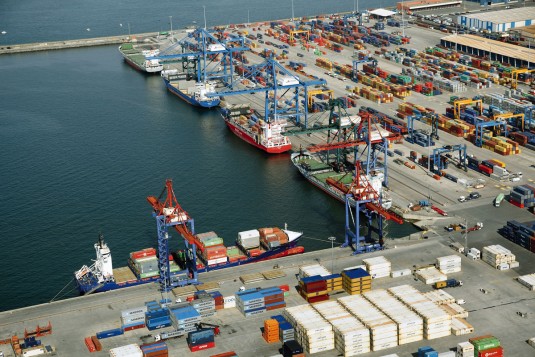 will allow companies from southern Navarre to be linked and to put their products and services on to international routes. As far back as 2008, it was envisaged that this node would have the most advanced infrastructures to enable the coordination of public and private transport and logistics activities in La Ribera.
In addition, the platform consolidates the services offered by the Agrifood City of Tudela, which was created with the mission to save companies in the agro-food sector costs and efforts by setting up a business park of international reference, where infrastructures are shared sustainably and innovation and training services are available.
Bearing this in mind, Bilbao, the main port on the Cantabrian Coast, and with the largest container terminal, offers shippers from Navarre a complete range of maritime links both with the European Atlantic and with the Americas.