Transfennica has increased its service capacity between the Port of Bilbao and Zeebrugge, Belgium by incorporating two new vessels both of which have a capacity of 3000 lane metres. The previous vessels' capacity was 2700 lane metres.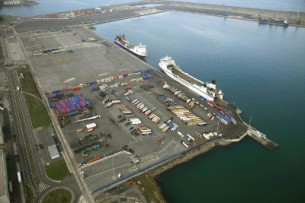 The Forerunner and the Forecaster have been designed to transport a combination of trailers and double stacked containers. There are 12 cabins available for driver- accompanied and special transport. In addition, the vessels are fully fitted for project cargo and can take roll trailers with capacities of up to 60 ft/120 m.ton.
At present, Transfennica operate two sailings a week in each direction with departures, from both Zeebrugge and Bilbao, taking place on Tuesdays and Fridays. Excellent connections are available in Zeebrugge to/from the UK and Scandinavia. Furthermore, Transfennica's Baltic network facilitates connections to Finland, Russia, Estonia and Poland.