Between January and April, the volume of traffic in the Port of Bilbao stood at 11.4 million tonnes, down 4.6% on the first four months of last year.
The largest fall has been in bulk solids and containerised goods, as reflected in the reduced number of vessels calling at the port. On the positive side, stand-out factors include the growth in Ro-Ro vessels with trucks carrying goods to the United Kingdom and Belgium, and the number of reefer or refrigerated containers for foodstuffs.
In general, the cargo types which have seen the greatest fall in terms of traffic are crude oil, gas-oil, fuel-oil, cement and clinker and scrap metal. Conversely, the volume of traffic of goods such as natural gas, gasoline, oils and grease, petroleum coke and foodstuffs has increased.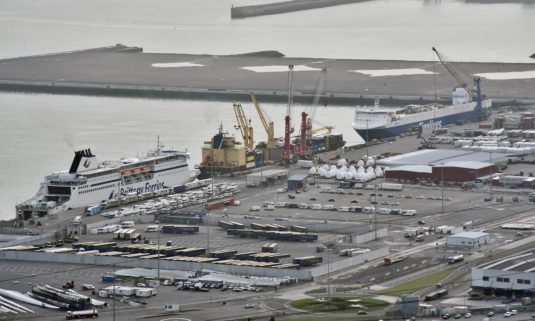 In terms of flows, the sharpest drop has been in exports (-10%), while imports fell by 1.5%.
With respect to countries, Russia continues its positive trend due to an increase in bulk liquids (oil and derivatives, and especially gas). Growth figures for the United States and Mexico are also noteworthy.