The e-puertobilbao services of the Port Authority continue fully operative, providing back-up for the efficient and effective delivery of port processes and ensuring all related information continues to flow among the different stakeholders as normal, despite the crisis.
At the same time, the Port Authority of Bilbao is finalising services for imports, for rail transport and for road transport companies. On the one hand, two new services are currently being piloted: the unloading list between consignees/terminals and the paperless release of goods by rail to facilitate freight transport. The launch of the new version of the mobile application (app) is also being prepared for land transport companies to be able to send the different port terminals advance notice of entry. These services are expected to be operational before the summer.
Import and export services
The e-platform development and support team is currently teleworking, whilst customer service continues to work from 08:00 to 18:00h.
Both imports and exports are managed on-line, paper-free, thereby avoiding the need for paperwork to be transported from one place to another. The different stages for importing goods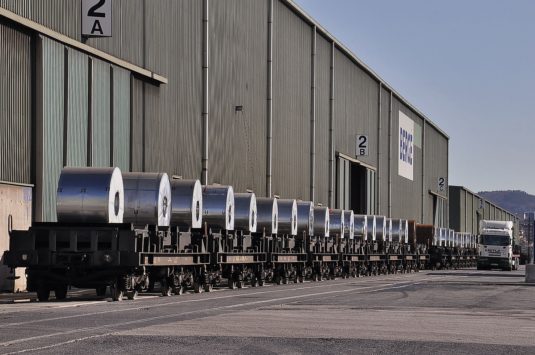 include the request for the vessel to call at the port, its entry authorization, goods unloading (summary declarations), management of hazardous goods, customs clearance (consultation of customs status), goods delivery and advance notice of collection.
For exports, IT-supported processes include advance notice of entry of land transport vehicles, admission to the terminal, notification of hazardous goods, paper-free release of goods (list of cargo for tax purposes), the cargo manifest and the actual clearance and departure of the vessel.
All other services, including the coordination of the positioning of containers at the different inspection sites, the Integrated Customs Inspection Centre (CIRA), Scanner Inspection and the Border Control Post (BCP), are also fully operational.