Traffic in the Port of Bilbao is starting to show signs of recovery after the negative close to 2012. In the first two months of this year, goods traffic has increased by 10% with regard to the same period in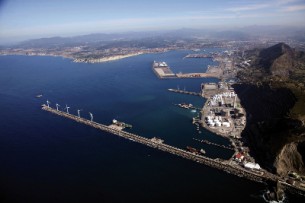 the previous year, and stands at 4.8 million tonnes.
Liquid bulks, which closed 2012 with a 16% fall, have increased by 19%, mainly due to the recovery of petroleum products. Likewise, solid bulks have grown by 6% and container goods by 3%, while conventional traffic has fallen by 3%.
New Director
At the first Bilbao Port Authority Board Meeting of the year, presided by the entity's new chairman, Mr. Asier Atutxa, a new Port Director was appointed in the person of Mr Carlos Alzaga, who until his assignment, had been the Territorial Director of Ports of Biscay, dependent on the Autonomous Basque Government.