The UK Ambassador to Spain, Mr. Hugh Elliott, and the President of the Port Authority of Bilbao, Mr. Ricardo Barkala, met this morning in the port of Bilbao. During the visit, trade relations between Bilbao and the United Kingdom were discussed, as were the sea routes and services for both freight and passenger transport, paperwork and operational changes already in place in response to Brexit and those scheduled to be rolled out next year, and the port's plans for decarbonisation and the energy transition, including the construction of an LNG filling station to supply the ferries servicing the United Kingdom and Ireland.
One of every three goods shipments between Spain and the United Kingdom passes through the port of Bilbao. In terms of containers alone, 23% of the traffic of the port of Bilbao is with the UK. More specifically, the port offers 11 regular services a week with the UK.
These maritime connections are complemented by streamlined procedures, intermodal rail services and the promotion of dry ports and logistics platforms.
To adapt to the new procedures required as a consequence of the UK leaving the European Union, and to continue providing a fast and efficient service to all customers, the parties involved in the operational processes have redoubled their efforts, improving both the infrastructure and the service itself to ensure that the shipping companies working in Bilbao remain competitive, and that the service provided is conducive to trade in all types of traffic.
Measures taken include a review of customs requirements and the introduction of new e-platform services, or more specifically the Brexit module, to ensure that operations with the UK as a non EU member state run as quickly and smoothly as possible. Another competitive advantage of Bilbao is its Border Control Post, equipped with 16 lorry loading bays and operational 24 hours a day.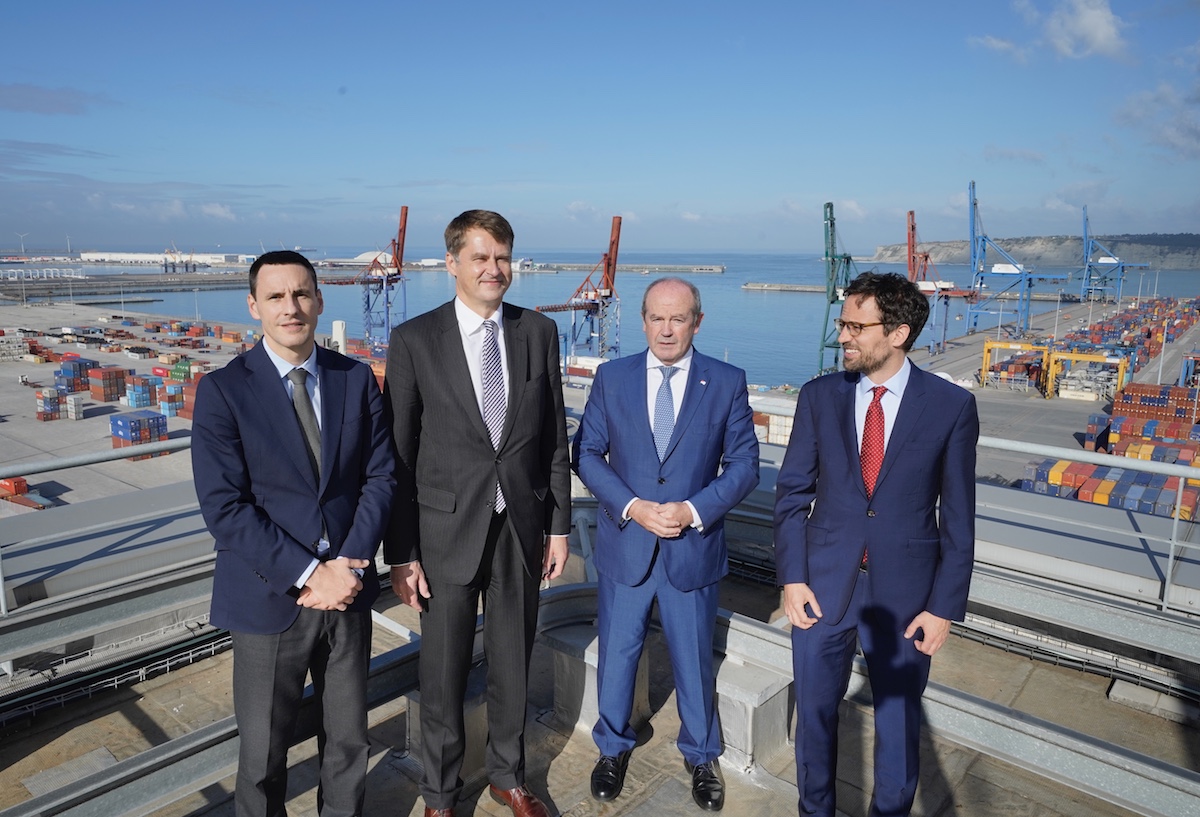 Furthermore, according to latest estimates, the activity of the port of Bilbao reduces the number of lorries on the roads by one million per year, thereby contributing to emissions reduction and decarbonisation. With respect to the environment, the port is also drawing up an energy transition plan, due to be ready at the beginning of 2022, with a view to decarbonising port activity by 2050. One stand-out project, which will benefit the ferries linking Bilbao with the United Kingdom and Ireland, is that being taken forward by Repsol, which has just begun construction of a liquefied natural gas (LNG) filling station and terminal. This facility will be used to supply with fuel those Brittany Ferries vessels due to come into operation next year.