As the 2023 season gets underway, last year's excellent results in terms of cruise ship traffic in the Port of Bilbao are being consolidated, as witnessed by the intense movement of cruise ships forecast for this coming month of May at the Port Authority's facilities in Getxo.
In this respect, the month will begin with the departure on Tuesday, 2 May, of the Oceania shipping company's 'Sirena', the first turnaround of the two scheduled this year, which will begin and end its round trip to Jerusalem in Getxo. After skirting the Iberian Peninsula, this 181-metre-long cruise ship with a capacity for 824 passengers will call at some of the most iconic places on the Mediterranean coast: Saint-Tropez, in France; Florence, Rome, Amalfi and Catania, in Italy; Athens, Santorini and Rhodes, in Greece; Alanya in Turkey and Limassol, in Cyprus, before returning to Getxo on 27 May.
The 'Sirena' will coincide this Tuesday with the 'Norwegian Star', a ship of the Norwegian shipping company from Lisbon with a capacity for 3,000 passengers and which will stop over before continuing its journey to Le Verdon in France. A week later, on 9 May, two cruise ships will also coincide: the 'Celebrity Silhouette', of Celebrity Cruises, and the 'Silver Dawn', of Silver Cruises, in what will be their first stopover in Bilbao. The following day, the 'Sky Princess', of the company Princess (Carnival), a regular in the port which kicked off the season on 12 April and which will be calling at Bilbao on two further occasions this year, will return.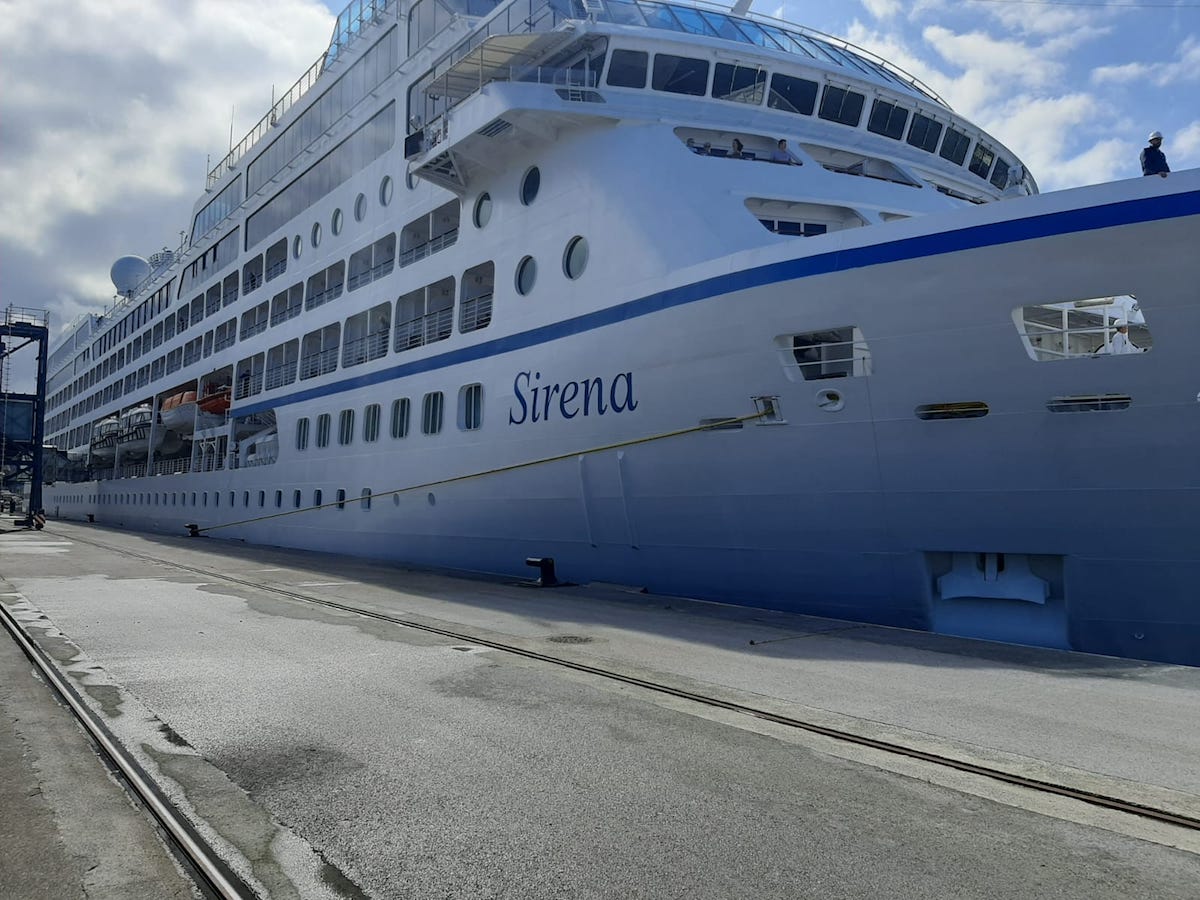 In total, 20 cruise ships are expected to call at Getxo in May, represented by A. Pérez y Cía., Bergé, Incargo, Marmedsa or Transcoma. They include the emblematic 'The World – Residences at Sea', with a capacity for 200 passengers and which will stay overnight; the impressive 'Anthem of the Seas', of Royal Caribbean International, 348 metres long and with a capacity for 4,905 passengers; the 'SH Vega', of Swan Hellenic, the 'Ambition', of the Ambassador Cruise Line, and the 'Riviera', of Oceania, all of them calling at the Port of Bilbao for the first time.