The President of the Port Authority of Bilbao, Ricardo Barkala, and the President of the Board of Directors of the National Ports Administration of the Oriental Republic of Uruguay, Juan Curbelo del Bosco, have signed a stable framework for action to share and transfer the experience accumulated in the respective fields of competence of the two organisations. The agreement also includes knowledge exchange programmes for capacity building and the continuous improvement of the activities of both organisations, enabling them to develop and maintain a close and permanent relationship on issues of mutual benefit.
Under this agreement, the two organisations undertake to cooperate in areas such as the design of measures to help take forward the energy transition, covering sustainable mobility, renewable energy, energy storage, the circular economy, decarbonisation of ports and process digitisation. The collaboration between the two port authorities also covers other areas related to port activity, such as: management of the public domain and concessions; operations and services; safety and security; infrastructures, management planning and control; logistics and modal integration and maritime and land accessibility; freight, passenger and cruise traffic; port-city relations and innovation and research, as well as other areas of common interest within the scope of their competences.
To advance towards delivery of the defined objectives, the Port Authority of Bilbao and the National Ports Administration of the Oriental Republic of Uruguay will work together to exchange information, provide feedback, share experiences and conduct research. Other areas of collaboration will include: advice and technical assistance on the preparation of projects, research and innovation; exchange between the two organisations of experts and specialists; organisation of meetings, symposia, workshops,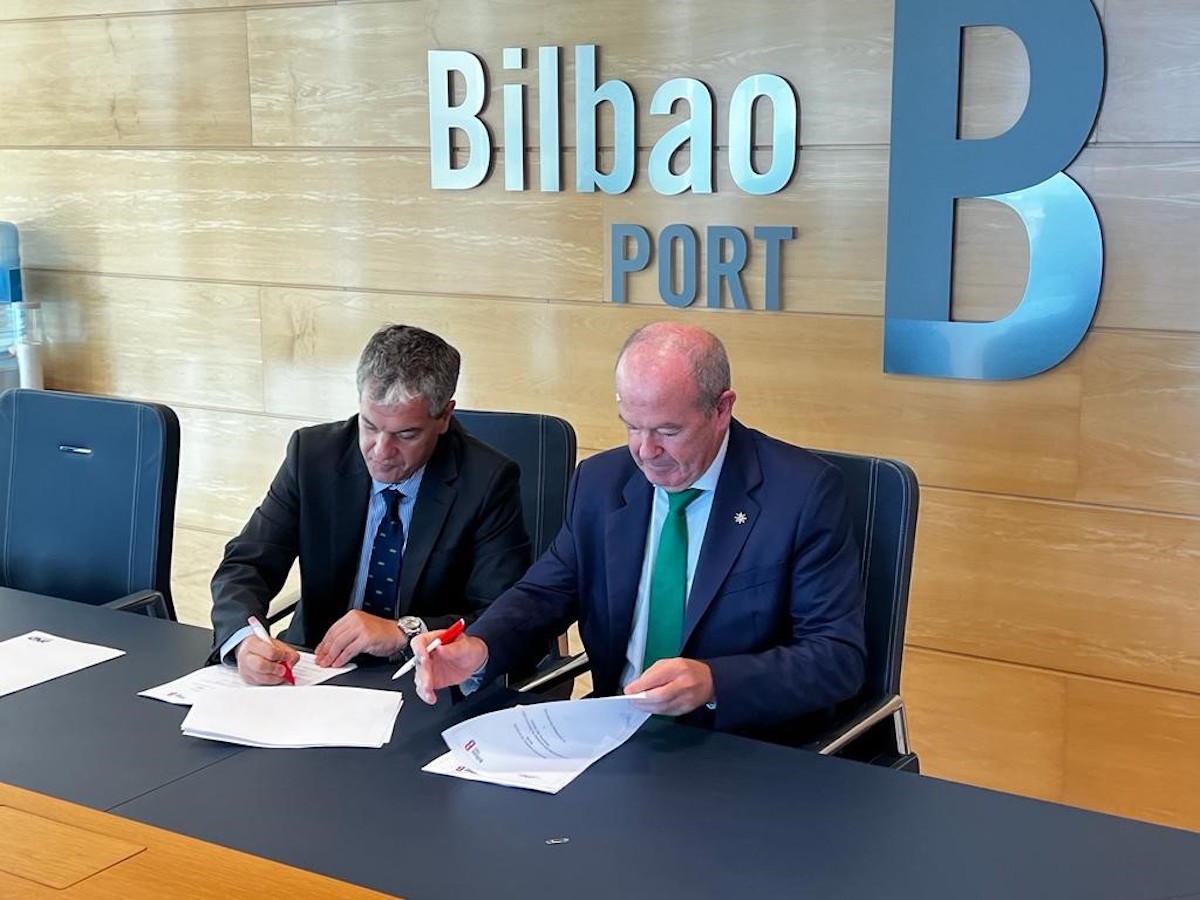 conferences, trade missions and technical visits, internships and/or other types of training activities to enable the transfer of knowledge; courses, seminars and other education and training activities; and the setting up of pilot projects.
About the National Ports Administration of the Oriental Republic of Uruguay
The National Ports Administration of the Oriental Republic of Uruguay (ANP) is a decentralised body reporting to the Executive Branch through the Ministry of Transport and Public Works. Its mission is to position Uruguay as a logistics hub to link the region with the rest of the world based on the sustainable productive development of the country. The competences of the ANP cover the management, maintenance and development of the commercial public ports of the Republic, such as Montevideo, Nueva Palmira, Colonia, Juan Lacaze, Fray Bentos, Paysandú, Salto and La Paloma, and functions of management, maintenance and development of the marinas of Colonia, Carmelo (Commercial and Sports) and Piriápolis.