The Port Authority of Bilbao will once again be opening the doors of the Olabarri Palace, in Campo de Volantín in Bilbao, as part of the Open House Bilbao festival of architecture to be held on Saturday 24 and Sunday 25 October.
The Olabarri Palace dates from the end of the 19th century and was built by the architect Julián de Zubizarreta as the residence of José María de Olabarri, an important businessman of the time. It is one of the few residential buildings in this area that has survived to the present day. The building features both French and English influences, such as the L-shaped floor plan, also used in other palaces of the time. Originally an elevated dome crowned the "tower" on the corner.
Those wishing to visit the building should register in advance here.
All visits are free and will include a guided tour. Visiting times are 10.00 and 12.00h on Saturday and 10.00 and 19.00h on Sunday.
Fourth edition
This is the fourth edition of Open House, a festival which, during one weekend a year, allows free access to places which are usually closed to the general public. Thus, visitors can rediscover and acquaint themselves with the urban design and architecture of the city.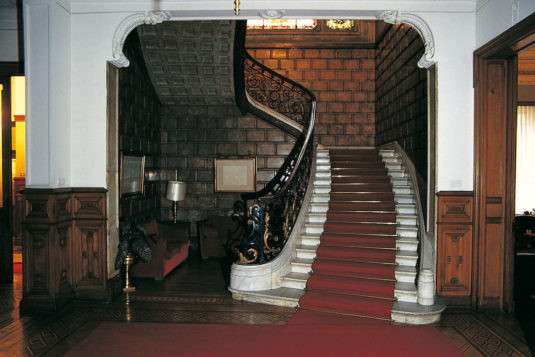 This year, 26 prominent places in Bilbao have signed up to this open doors initiative. In addition to enabling the public to visit these places, the festival, under the slogan 'Living in the streets', will offer much more. In the course of the guided tours, information will be provided showcasing architects from Bizkaia, particularly the new generation. The event will mark the first joint collaboration between the organisers of the event (the group of architects from the province of Bizkaia, grouped together in the OUT cultural association) and the Association of Basque and Navarre Architects.