The Spanish Technical Association of Ports and Coasts (ATPYC), the public organism Spanish State Ports and the Port Authority of Bilbao have organized the V National ATPYC Congress under the name of "Challenges for the XXI century for Ports and Coasts. Efficiency and Climatic Change", which will be held from 12 to 14 November at the Euskalduna Conference Hall, Bilbao.
The Congress will deal with the following aspects: prolonging the useful life of existing infrastructures, climatic change and its effects on infrastructures and coasts, the new sustainability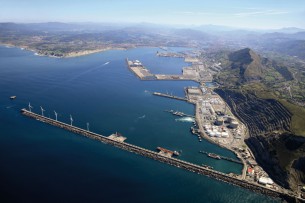 models, mainly derived from the needs of adapting the Water Directive Framework, accessibility and Intermodality as one of the best resources for contributing added value to port infrastructures, energy efficiency and specific works that solve particular needs that have technically-difficult solutions.
The Spanish Technical Association of Ports and Coasts is a filial organization of the World Association for Waterborne Transport Infrastructure (AIPCN-PIANC), and as such, aims to be a Spanish national reference in technological innovation and development in maritime engineering as well as in the rational and sustainable use of such a valuable resource as the sea in its dual role of coastal conservation and as an indispensable means of maritime transport. It is in this scenario that the Association regularly promotes technical congresses to inform its associates of themes of their interest and for the sector as a whole, among which stand out the organization of two-yearly national congresses in addition to its participation in the international forums organized by PIANC.