The e-puertobilbao telematics platform continues to develop and introduce new value-added services in order to simplify and enable port operations information interchange.
The latest version of the platform, which has been in operation since 8 June, includes the adaptation of the existing services to the communication of the weight verification procedure in the Port of Bilbao. This procedure has been agreed to conform with the International Maritime Organization (IMO) amendments for the Safety of Life at Sea Convention (SOLAS), and in line with the Merchant Navy Resolution of 31 May pertaining to verified container gross mass.
The updated circuits are those of Container Admittance and the Export Cargo List, both in the communications from agents to terminals.
The new version will also support the new mobile phone application so that hauliers will be able to give entry pre-notification to the Port and Terminals. This application is in its final real trial stage and prepared for downloading on Google Play.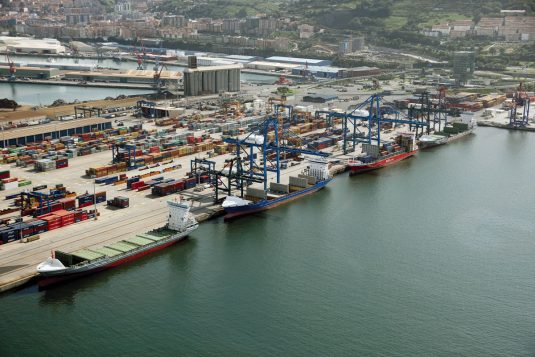 Similarly, the new e-puertobilbao website has been published with a renewed format and on contrasted current technologies, which will enable better contents management. In addition, it will have a responsive design that adapts the web pages to the device being used to view them, such as tablets, smartphones and laptops.