The Port Authority of Bilbao will again be present at the International Logistics & Material Handling Exhibition (SIL) to provide information about maritime and rail services, motorways of the sea, available land spaces both in the Port itself and in its dry ports along with port logistics in general.
The exhibition will be held from 7 to 9 June at the Fira de Montjuïc Exhibition Hall in Barcelona, where representatives from the Port of Bilbao will inform at the Basque Country Logistics Stand (Number A156, Pavilion 8).
Among the main new intermodal items to be presented, figure the development projects at the Rail Logistics Terminal (TELOF) at Pancorbo, Burgos, the works on the Arasur rail siding in Alava, and the works to set up a logistics platform in Tudela, Navarre. These three projects will enable the Port to enhance its competitiveness, thus bringing important advantages for companies exporting from the hinterland where the three are being developed.
Information will also be provided about the works that have been completed for increasing liquids and solids traffic, the project to create a new pier with a view to generating new business opportunities, and the steps taken in the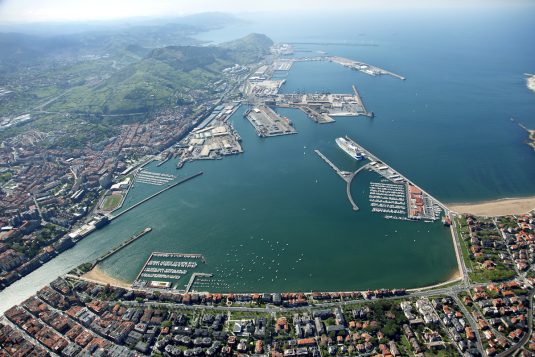 e-puertobilbao telematics platform to improve the service and also to adapt to the new information requirements including container weight verification which will become compulsory in July this year.
In 2015, traffic in the Port of Bilbao – without counting local or supplies – stood at 32.4 million tonnes, which was an increase of 5.12%. The European Atlantic is the Port of Bilbao's main market (37% of total traffic), yet significantly, the North American Atlantic grew 15% and already represents 16% of traffic, while the African Atlantic, which increased 108%, now supposes 10% of the whole.