Representatives of the Port of Bilbao will be present one year more at the Transport Logistic Fair to be held in Munich from 9 to 12 May. This international fair, the main one in Europe, is held every two years and is attended by more than 52,000 visitors from 110 countries.
The Port of Bilbao will be presented as an experienced multi-purpose port with terminals for all classes of cargo. Among other infrastructures, it has the deepest container terminal in the Iberian Peninsula and perishables and frozen terminals. It is a multi-modal port with terminals connected by rail, and port-rail traffic is growing year after year- +20% in 2016. It is also a logistics and industrial hub linked with over 800 terminals worldwide. The Port's services also offer a powerful electronic commerce platform.
In addition, the Port will inform of the works it is carrying out in order to create new spaces in the Outer Abra. The first stage of the construction of the new pier will suppose a 79 million-euro investment. The European Commission will contribute 20% of the awarding costs as part of the Connecting Europe Facility (CEF). The first stage will see 334,000m² reclaimed from the sea and 1,081 metres of berthing with 21-metre depths. The surface obtained will be more than half of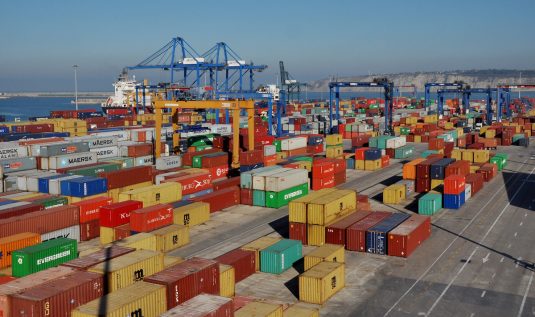 the 600,000m² which will be available once the work is concluded. The Port also offers its customers the chance to use the dry ports that are being developed at Pancorbo (Burgos) and Arasur (Alava). The former, of some 50 hectares, already has a rail terminal which will become operative this year.
The Port of Bilbao sees 2017 as a good year, which has produced an important 8% growth in general cargo in the first quarter.
Port representatives, along with the Basque Country Logistics brand, will be in Hall B4-Stand 207, where they will provide information of all these advances, as well as of the logistics services Port companies offer shippers and shipowners.