For the third year running, the Port Authority of Bilbao and Uniport took part in the Breakbulk Americas Exhibition at Houston from 19-21 October and provided information about its specialisation in this type of cargo.
In a town that has recovered from the damage caused by Hurricane Harvey in August, the event was attended by a large number of visitors, and those who visited the Port's stand expressed that Bilbao continues to be very well known in the sector because of its importance for wind energy projects in this segment of maritime transport.
In fact, the Port of Bilbao is a hub port for special projects. In 2016, 4,480 pieces catalogued as such due to either their great weight, length, width or height were embarked from its docks, 12% more than in the previous year.
In recent years, the attractiveness of the Port for its great draughts and land availability have enabled important special cargo firms to set up there – companies such as Gamesa, Lointek, and more recently Haizea Wind, have joined other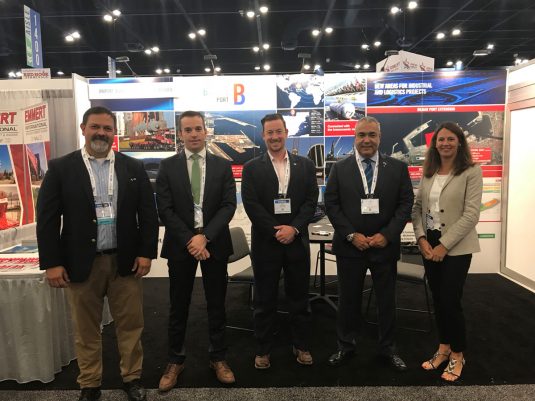 veterans like Navacel, Vicinay Cadenas and Arcelor Mittal.
At present, there are 910,000 square metres and 6000 linear metres available for general cargo. Bearing in mind existing demand, the Port Authority is generating new spaces both inside the Port itself as well as in its dry ports at Pancorbo and Arasur.