Ezagutu Portua programme extended
The Bilbao Port Authority has decided to continue with its free guided visits for adults, which it has organised at weekends since last May. During this time nearly one thousand people have visited the Port facilities at Santurtzi and Zierbena at an average of twenty per day. This figure is expected to be doubled this year.
Thus the Port Authority is extending its Ezagutu Portua programme for a second year in succession with a view to bringing people closer to the Port of Bilbao's activity and to its strategic and economic importance.
The visits, lasting approximately two hours, will be by bus departing on Saturdays and Sundays at 10.30.
Inscription must be made beforehand by email to ezagutuportua@bilbaoport.es, or via the website web www.bilbaoport.es.

School Visits
Likewise, the Port Authority has been organizing free school visits to the Port from Monday to Friday for almost a year now. Between February and December 2014, 3,500 schoolchildren participated in the programme.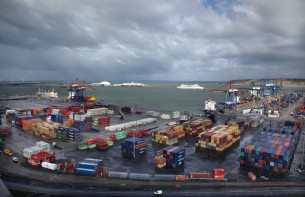 All places for this school year have already been booked until June. After the Easter break, the Port Authority will contact the different schools in order to begin booking places for next year.