Port satisfied with its participation in the American fair where two new cruise calls have been secured for this season with 58 calls now expected.
The Port Authority of Bilbao, together with Bilbao Turismo,(the Bilbao Tourist Office) presented its new maritime cruise station at Seatrade Cruise Global, the main international cruise trade fair held in Miami/Fort Lauderdale (USA) from 13-16 March.
The design, the materials and the very features of the station, which will come into operation at the end of March, have been praised by shipowners and tour operators alike, who consider that "this infrastructure is quite up to the standards of those at other ports, and without any doubt, is at the forefront  of European terminals".
In addition, the Fair provided the opportunity to hold private meetings with companies in order to present the services the Port of Bilbao offers for vessels and passengers, and to make Euskadi (the Basque Country) known as an ideal destination for this class of tourism with its offer of gastronomy, culture and attractive landscapes for a sector seeking new alternatives to sun and beaches. At the same time, the Port Authority secured two new cruise calls for this year.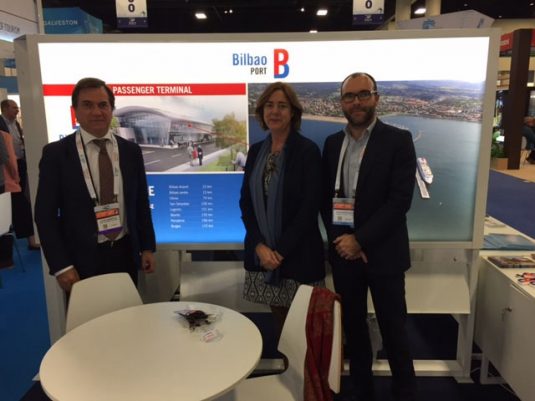 58 cruise vessels and four embarkations.
On 29 March, P&O's Britannia will be the first cruise vessel to call at the Port of Bilbao this season, which is full of promise with regard to the number of calls and cruise companies.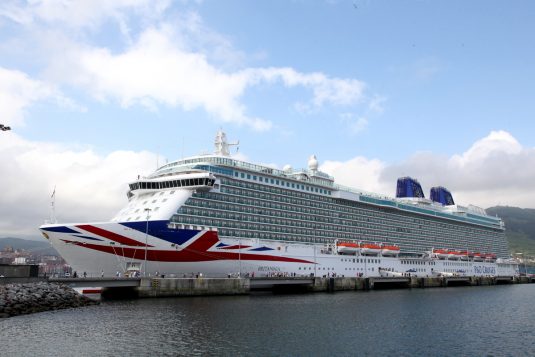 Throughout 2017, and with the confirmation of the two new cruises secured at the USA Fair, a 14% increase in the number of calls, which could be about 58 in all, is expected, although this figure can always vary.
What stands out this season is the opportunity to embark from Bilbao on three cruise ships and on four different dates: on the Hapag Lloyd Europa 2 (1 August), on Oceania Cruises' Sirena (8 August); on the Pullmantur Monarch (16 September); and on the Hapag Lloyd Europa (25 October).
Furthermore, this season the British company Cruise & Maritime Voyages will visit the Port of Bilbao for the first time making four calls.
Finally, luxury American cruise companies like Azamara, Crystal, Oceania, Princess, Seabourn and Silver Cruises have again deposited their trust in Bilbao, as have the Europeans – the Germans TUI and Hapag Lloyd as well as the British P&O, Fred Olsen and Thomson Cruises.