1.9 million euros to be invested for Port to have more efficient lighting system
The Port Authority of Bilbao will invest some 1.9 million euros for the supply and installation of efficient lighting using LED technology for the Port's outdoor lighting network. After public tender, the contract for the works was awarded to the temporary consortium formed by Tecuni, Electricidad Martín, Eldu and Elecnor.
Although it is a considerable investment, it will bring about an important short-term economic return as well as being environment-friendly. To be exact, a saving of approximately 25% is expected on the present electricity bill, in addition to other savings resulting from measures the Port Authority has been taking since 2013, when on its own initiative, it commissioned EVE (the Basque Energy Agency) to carry out an energy audit to study the different possibilities of reducing light consumption. In all, once all the LEDs have been installed, the Port Authority will save approximately 40% on its lighting bills.
The project aims to substitute in six months the 1,400 lamps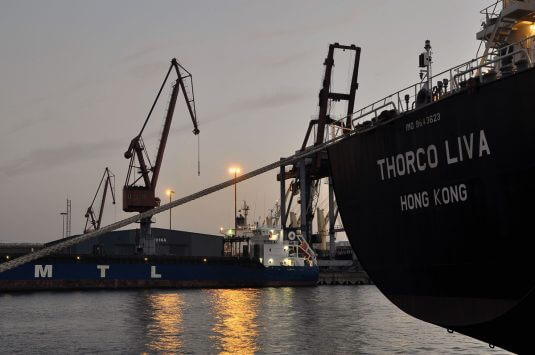 used in the Port of Bilbao facilities in all of the towns with Port lands. In addition, under Port Authority supervision, the company awarded the contract, will manage and maintain the system which enables intensity regulation. This means that each lamp will have a system allowing light intensity to be adjusted from a computer terminal or a cell phone, according to the seasonal weather conditions (sunny, cloudy, rainy or foggy) or to sunrise and sunset times.