The rail service between the Intermodal Logistics Centre of La Rioja, in the town of Agoncillo, and the Port of Bilbao, operated by WEC Lines at the Transporte Royo terminal, was officially inaugurated today.
Those taking part in the opening ceremony, attended by local authorities, exporters and importers and representatives of the logistics and port community of Bilbao, included Abel Royo, General Manager of Royo Logística; Patrick Ram, President of WEC Lines; Gonzalo Capellán, First Minister of the Regional Government of La Rioja; and Ricardo Barkala, President of the Port Authority of Bilbao.
The service, which has been in operation since July, has two weekly departures, on Mondays and Thursdays, to coincide with the departures from the port of the WEC Lines vessels to the United Kingdom, Continental Europe, the Canary Islands, Casablanca and destinations in East Africa.
With this new line, the Port of Bilbao now has connections with Abroñigal, Agoncillo, Arasur, Azuqueca, Barcelona, Coslada, Jundiz, La Rioja, Noáin, Nonduermas, Pancorbo, Seville, Silla, Valencia, Vicálvaro, Villafría and Zaragoza.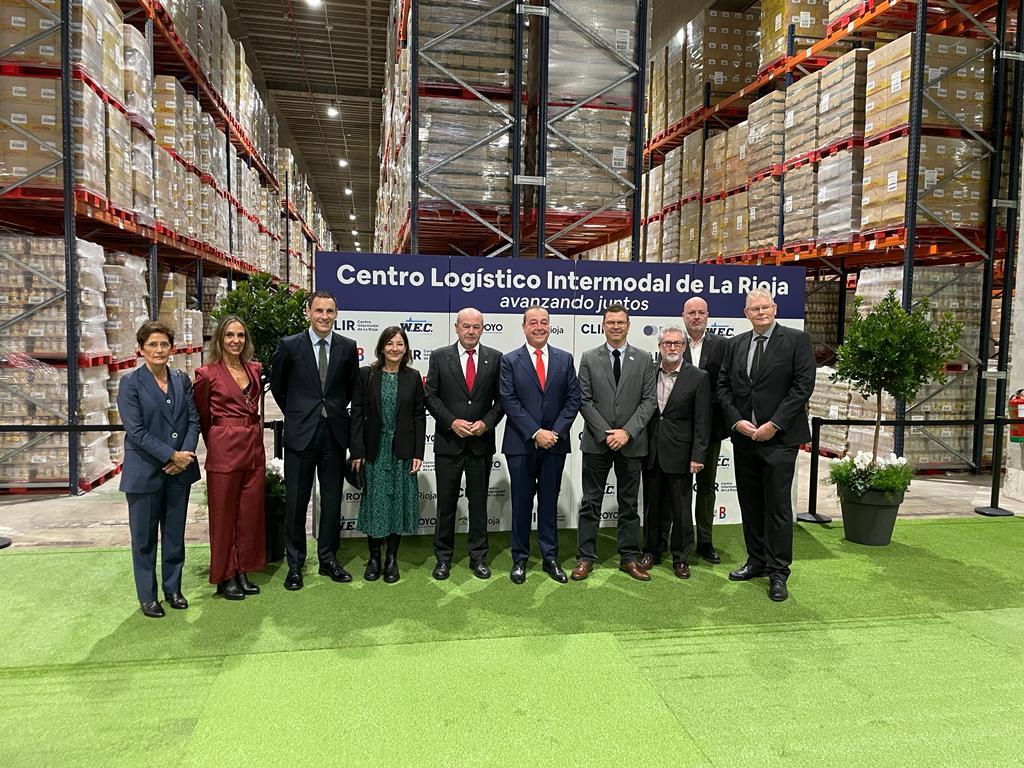 This commitment to intermodal transport, together with the availability of several short-distance lines, helps make the Port of Bilbao more competitive, and plays a key role in the logistics chain as a primary factor in the decarbonisation of the transport sector.