Noatum Container Terminal Bilbao, the company operating the container terminal, has been granteda further 12-year licence extension on the condition it will invest 34 million euros in the period 2016-2036, which will enable the expected demand in container traffic in the coming years to be covered. This means the licence in force will now expire in 2049.
Almost 10 million euros of the 34 agreed will be invested between 2016-2018: 6 million will be for the acquisition of yard cranes and one railway crane while the remaining four million will be dedicated to facilities (new automatic gate facilities and lorry traffic accesses, and the later extension of the four existing rail tracks from the present 450 to 550 metres).
With the investment Noatum has undertaken to make, the company intends to develop sea-land infrastructures with a view to strengthening the traffic operating in the Port of Bilbao and to favouring the intermodality of fresh produce in refrigerated containers between the south of the Peninsula and the north of Europe. This is part of the global strategy to approach the Atlantic Corridor in order to integrate the Port of Bilbao into the European Network in 2030: to promote rail use; provide new terminal accesses for lorry traffic to facilitate and speed up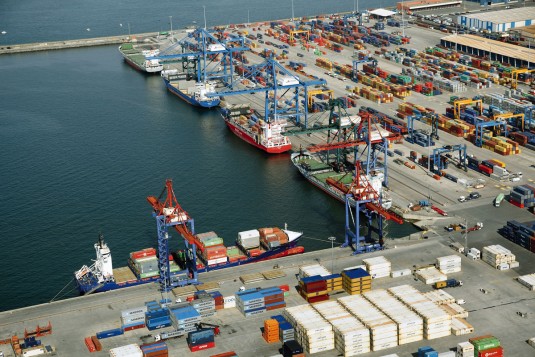 goods reception and delivery and to guarantee better use of dock cranes by adapting the fleet of cranes to increased vessel size.
Such commitments of new investment are both interesting for and relevant to the Port since productivity at the container terminal will improve as will energy efficiency and the environmental quality of port operations; they will also suppose the introduction of new technologies and processes with regard to increasing the terminal's competitiveness. This supposes Noatum is clearly committed to developing and improving the terminal, and hence the Port of Bilbao.