The Port Authority of Bilbao has once again paid out the annual incentive – designed in conjunction with Interbiak, the public company belonging to the Department of Economic and Territorial Development of the Provincial Government of Bizkaia – to promote the use of the system of advance notice for entry and exit of freight transport in the Port of Bilbao via the Southern Metropolitan bypass (AP-8).
Since its launch in June 2018, the number of hauliers that have signed up to the scheme has progressively increased to 534 in 2020, thereby revealing the degree to which this initiative has been well received. Since the scheme was launched, 40,609 entries and exits to the Port have been recorded which comply with the programme's requirements.
The incentive to use this scheme will increase as the access gates to the Port terminals are automated and the obligation to give advance notice of entry is extended. This measure will enable and streamline information flow between hauliers, the Port Authority and terminal operators, thereby reducing waiting times.
The IT systems developed by the Port Authority of Bilbao and Interbiak have been designed and structured to cope with an increase in users over the next two years.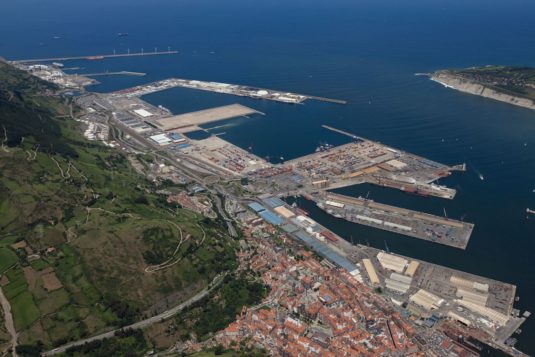 Registration remains open. To be eligible, hauliers must first register on the Port's website, use the e-puertobilbao.com advance notice of entry platform and be equipped with an electronic toll payment system.
Further information is available at www.bilbaoport.eus/servicios/puerto-preaviso-ap-8-ahorro/. For personal enquiries, email administrazioa@bilbaoport.eus or call 94 487 12 86.