The Spanish Government has approved a royal decree updating the information processes demanded from merchant vessels when entering or departing from Spanish ports. Thus, a Community Directive from 2010 whose aim is to simplify and bring into harmony the procedures and actions concerning information transmission has been incorporated into the Spanish legal system. As a consequence, information should be presented in electronic format or via a one-stop window which will connect several data transmission electronic systems among themselves, but without imposing new obligations with regard to the information content.
Information must be transmitted to the competent Port Authority by the master of the vessel or any other person authorised by the operator, at least twenty-four hours before arrival at a port of general interest. Should the trip last less than twenty-four hours, then transmission should take place as soon as the vessel departs from its port of origin, or as soon as such information is available if the port of call is unknown.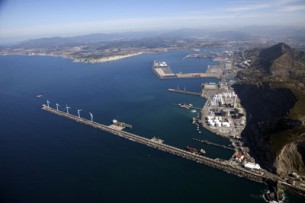 The port authorities are constituted as one-stop windows, and therefore, are the recipients of the reference information that they will have to transmit to Spanish State Ports.
The Port of Bilbao's telematics platform "e-puertobilbao" already gathers practically all of the information requirements set out in the new legislation in its PIDE (Integrated Calls Procedures) service. What is new in the Royal Decree is the need for it to be possible to process the data sent by consignees, in this case to the e-puertobilbao one-stop window. That is, the information sent in some cases in PDF format, for example, in waste disposal declarations must be sent by the standard unified WASDIS message, or typed directly into the corresponding web service. Such possibilities are already available on the e-puertobilbao platform, so those sending information will need to explore existing possibilities (message or web service) to adapt to this norm.
At the same time, revision of the data required in the present PIDE and their updating with the data demanded by the new regulation, will be carried out by the Harmonisation of Procedures Group (GAP) which Ports of the State and the Port Authority of Bilbao participate in, together with those of Valencia and Barcelona among others.