The Logistics Hydrocarbon Company (CLH) has inaugurated its new storage and petroleum products distribution facility in the Port of Bilbao, which will enable it to complement the other plant it has had in the Port since 2006.
Building the terminal has cost 18.2 million euros, and it will improve the storage and distribution system of petroleum products in the Basque Country and its bordering regions Besides, it will offer commercial capacity in one point, the Port of Bilbao, which is strategically situated in relation to the world flows forecast for the coming years, and it will enable the increasing demand for petroleum products this zone is forecast to undergo to be attended.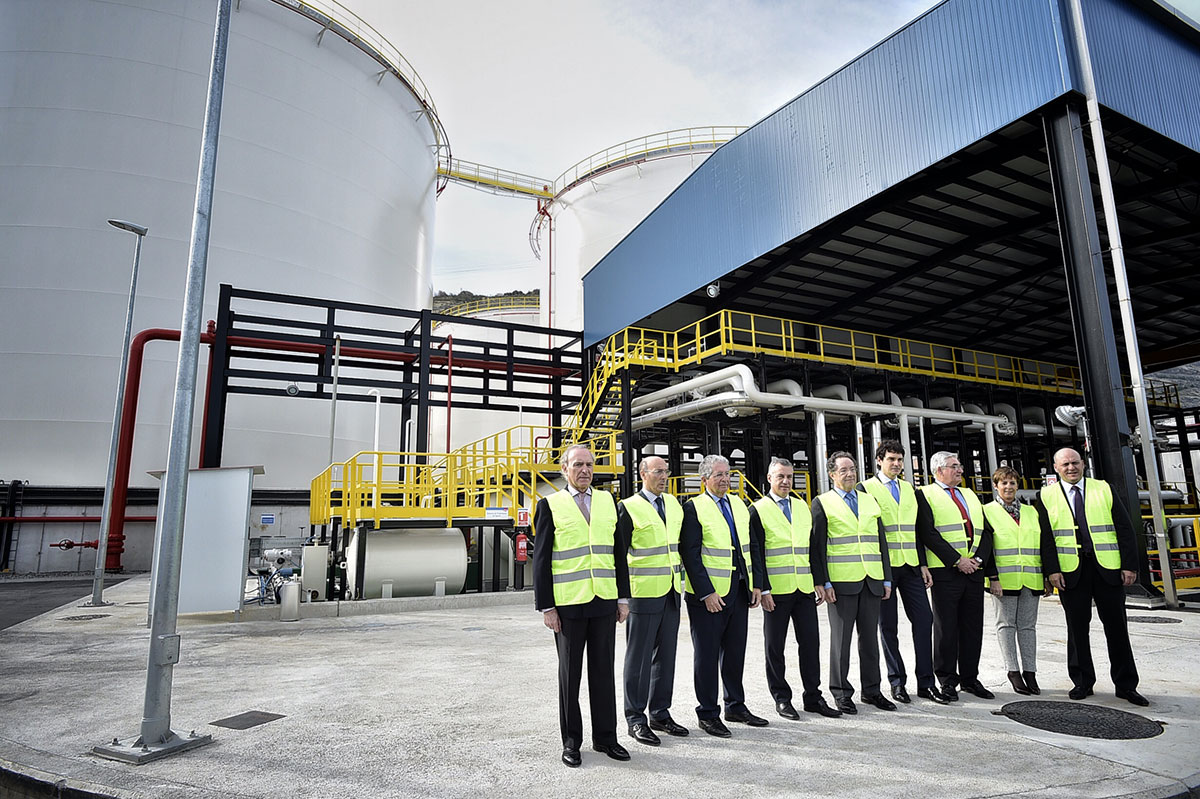 The new plant has eight tanks with a 123,000-cubic metre storage capacity: a second stage with three 38,000-cubic metre tanks providing a further 114,000 cubic metre capacity is planned. The facility is connected to the company's other plant, the refinery, the tanker vessel pier and the company's pipeline network, all of which provides this great infrastructure with both great flexibility and operating capacity since it can receive and dispatch petroleum products from many points. The facility will store petrol, diesel oil, kerosene, biofuels and other products with total flexibility.
Likewise, it has all the necessary services to operate with maximum efficiency, safety and sustainability, including control systems, a network for gathering rain and hydro-carbonated waters, a fire defence system and perimeter safety protection as well as other auxiliary equipment.