The Port Authority of Bilbao will present its updates regarding digitalisation and innovation at the Smart Port forum, which is included in the third international Smart City Expo World Congress being held in Barcelona from 19-21 November.
Here, the Port Authority will inform of its advances as a Port 4.0, among which is the electronic administrative improvement. The e-puertobilbao platform contributes to processes simplification and to telematics information interchange in order to speed up operations. The platform is already used by over 750 companies and offers twelve services.
Also new is the creation of a Hub for Innovation and Research in order to boost the future competition for Fund 4.0. – administered by Spanish State Ports.
With this centre, the Port Authority aims to strengthen a climate of innovation in the Port and encourage companies and start-ups in its environment to identify ideas and projects for this first call.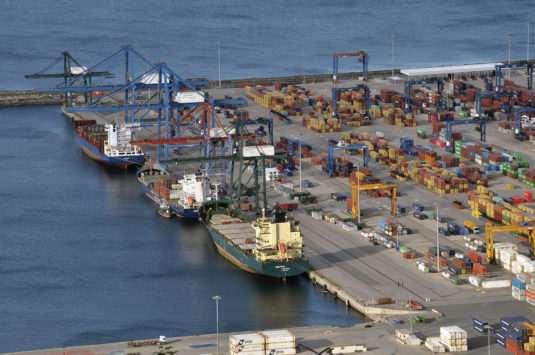 In addition, the Port companies are automating their terminals, and outstanding among them is the access gates automation at the container terminal managed by CSP Iberian Bilbao Terminal. This project supposes more efficient management of container reception and despatch by reducing truck waiting time by up to 40%.
Further information available at: http://www.smartcityexpo.com/