The Port Authority will showcase the services of a port that has experienced rapid growth as a port of call, with cruise ships returning season after season
Once again, the Port Authority of Bilbao will be present at Seatrade Cruise Med 2022, the leading professional event for the cruise sector in the Mediterranean and adjacent seas – the second largest cruise destination in the world – to be held 14-15 September at the Trade Fair and Congress Centre in Málaga.
During the fair, the schedule of the representatives of the Port of Bilbao will include meetings with shipowners and professionals from the sector. They will also attend conferences organised as part of the event to network and create synergies with companies from all over the world, with a view to consolidating the position of the port in the cruise market, securing the loyalty of the cruise companies that are already committed to Bilbao and closing ports of call for the coming years. In 2022, around 80 cruise ships are scheduled to call at the port of Bilbao, with the 2023 season expected to be similar in terms of the number of stopovers.
In view of the fact that over 3,000 industry professionals are expected to attend the Seatrade Cruise Med trade fair, the Port Authority will take advantage of the occasion to showcase the excellent services available in Bilbao as a port of origin, stopover and destination for cruise tourism, both for passengers and luggage, making it the perfect place to work as a turnaround port.
One such new feature to be presented is the BilbaOPS project, designed to deploy OPS technology on the quays where ferries and cruise ships dock and to supply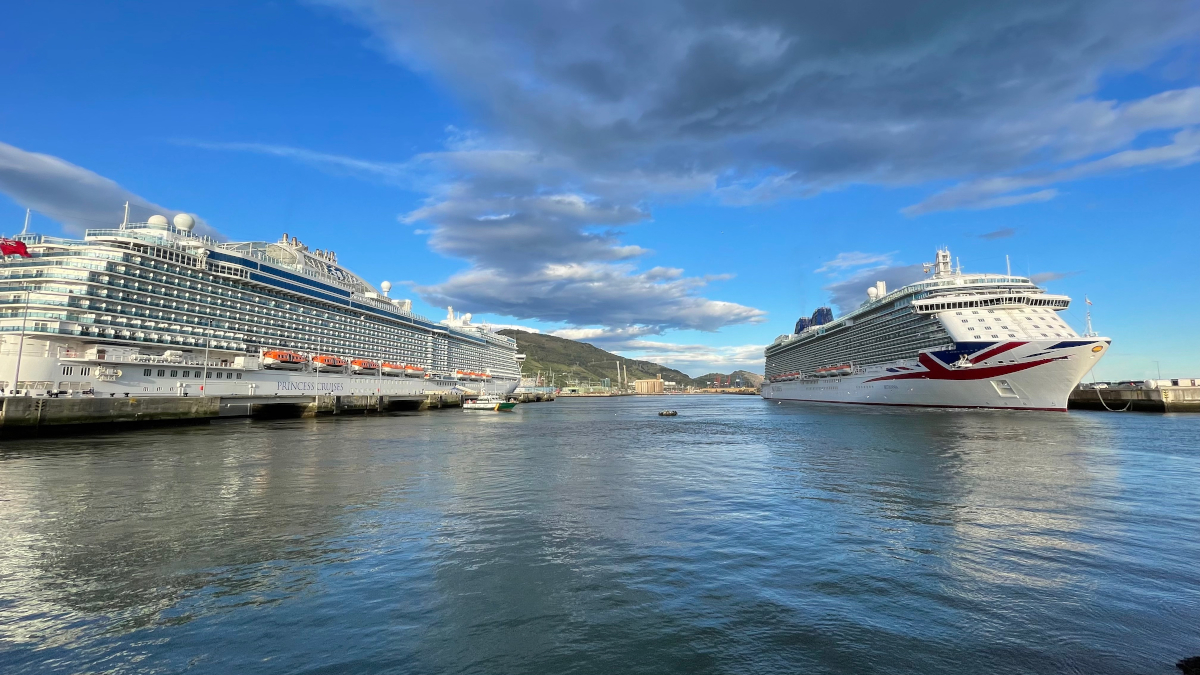 electricity to vessels while they are berthed. Thanks to this project, which has already been launched by the Port Authority, the port of Bilbao continues to upgrade the services it provides for the cruise ships that call at its facilities. The OPS technology also contributes to greater passenger comfort thanks to reduced vibration and noise levels, and helps reduce greenhouse gas emissions by 40%.
The first tender for the project will be launched at the end of 2022, and the technology is expected to be operational in 2025.